Mossy, misty mountain moments await on your Olympic Peninsula road trip!
Hankering for an all-season road trip?
Your next adventure could be a winding highway or ferry hop away, on Washington's fabled Olympic Peninsula. This far western region has it all – rainforest, coastline, mountains and charming waterfront towns. We love this area so much, we've crafted a sublime OlyPen itinerary just for you.
Check out our must-see stops below.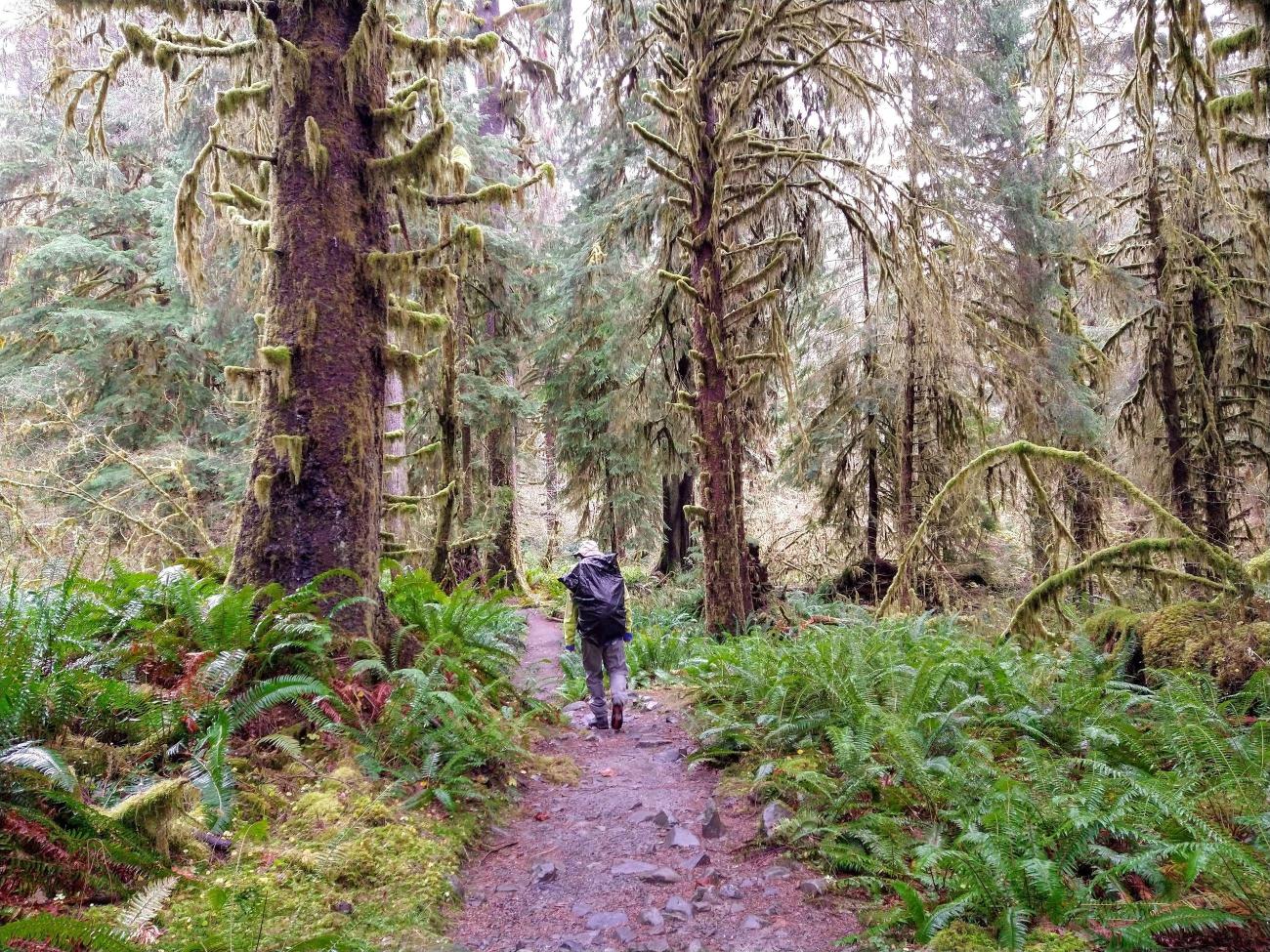 Hows-keeping: How long are the drives? How do I get there? How do I find accommodations?
Many folks take a week to explore the OlyPen, but it can be done faster, depending on how much you want to see and how much you want to drive each day.
Lodging options include motels, historic lodges, RV parks, campgrounds and vacation rentals. But we recommend camping in beautiful state parks, of course! Our state parks sit at reasonable distances from each other near US 101, the highway that circles the peninsula.
Chances are, you'll start with a ride on a Washington state ferry – from Whidbey Island to Port Townsend from the north (book in advance for that one), or Edmonds to Kingston through Seattle.
We've structured this trip starting from the ferry terminals, but from Olympia or further south, just take US 101 north and make the itinerary your own.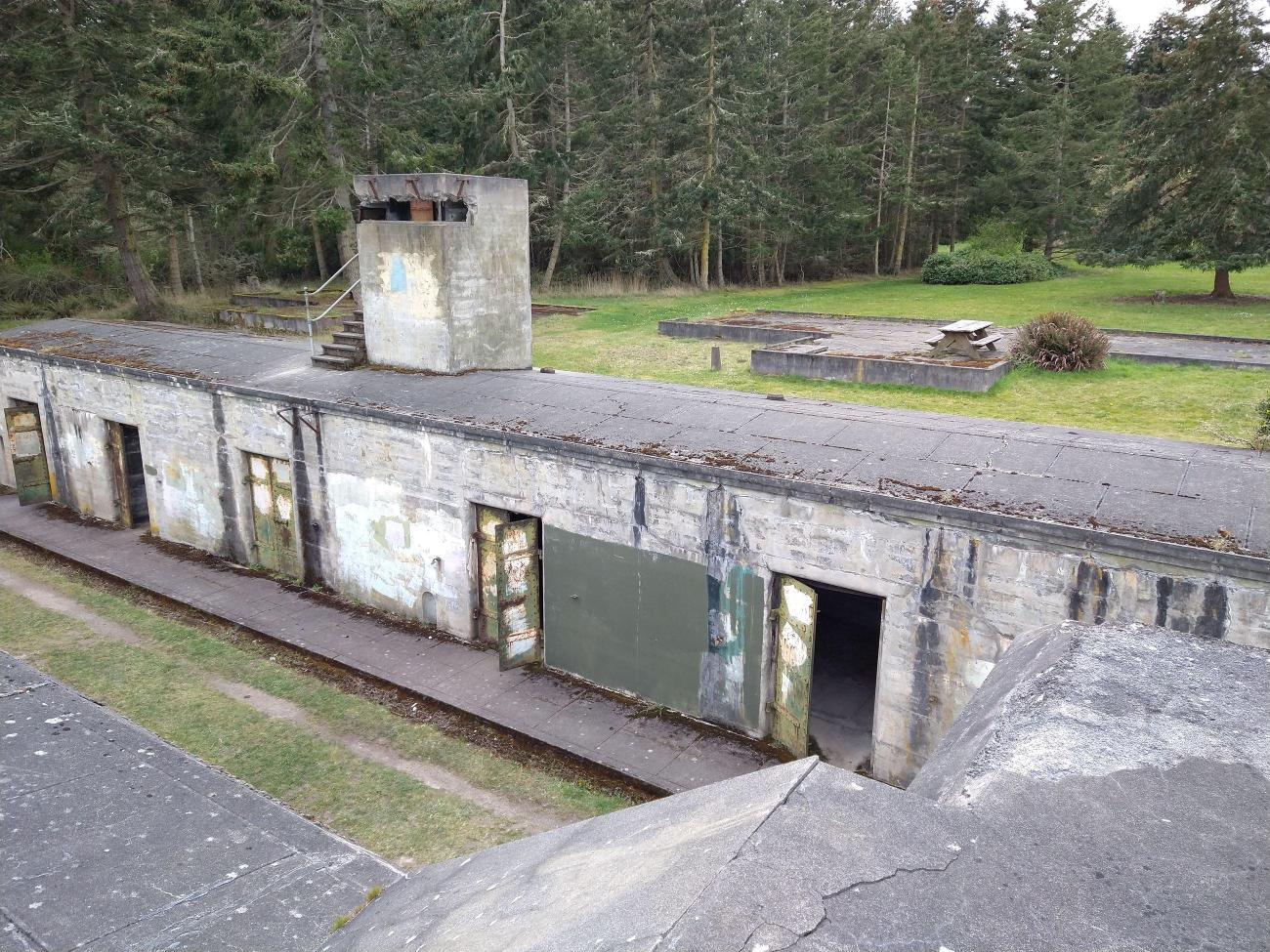 Day 1: Your first stop is Port Townsend.
The art, culture, food and history of Port Townsend could fill your whole day!
On a long trip, book your first night at Fort Worden or Fort Townsend State Park. Once you've checked in, you'll find military batteries, parade lawns, beaches and more at these early 20th Century fort parks! Walk along Officers' Row to the Commanding Officer's Quarters, check out pre-World War I and II artifacts at the Coastal Artillery Museum, visit the Marine Science Museum or arrange for a birding tour at Fort Worden, or visit the unique torpedo tower at Fort Townsend.
The first travel day is often the hardest, so make it an early evening in camp.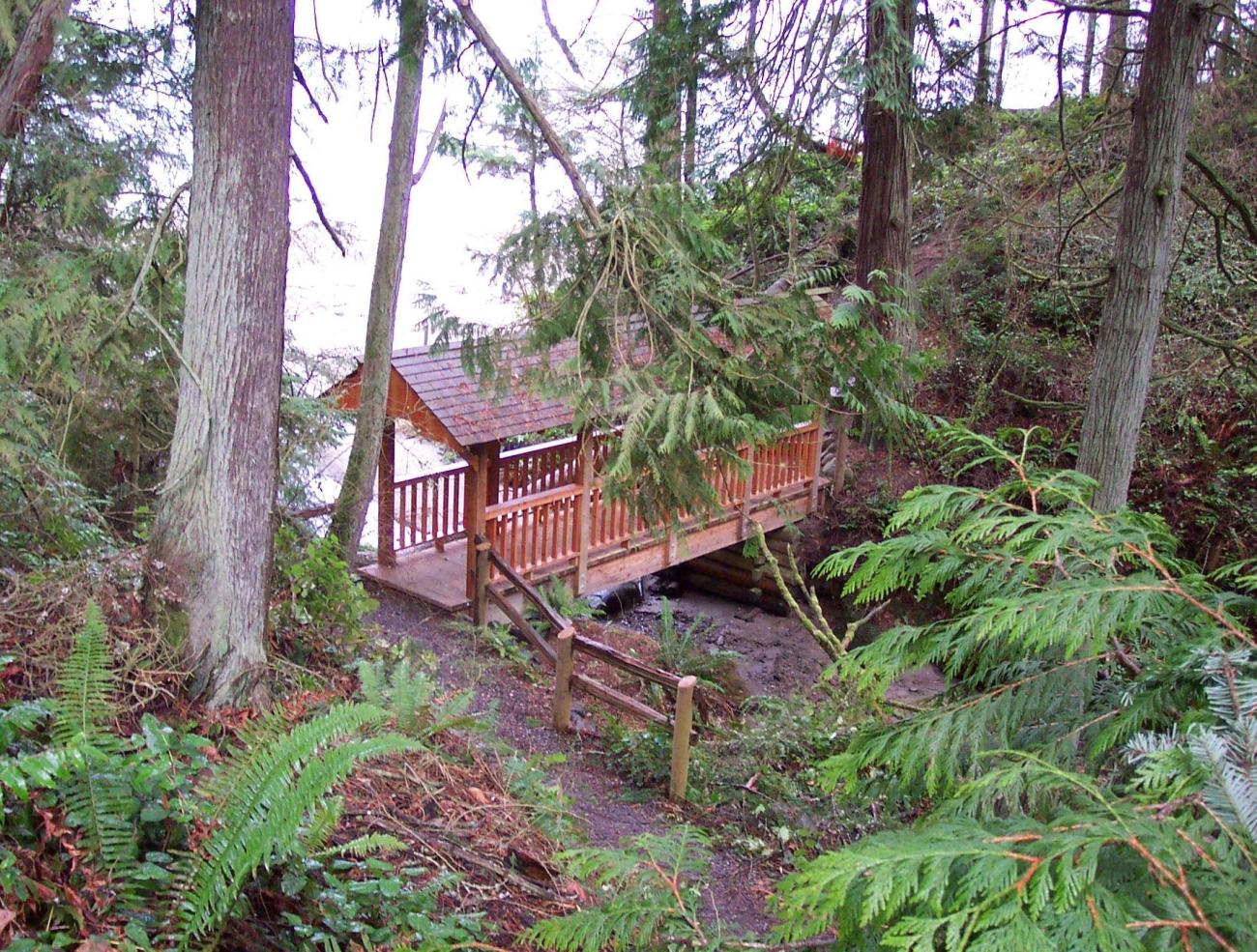 Day 2: Fort Worden campers, grab breakfast at Reveille Café onsite before moving on.
Your destination tonight is Sequim Bay State Park on the northern Olympic Peninsula.
Sequim, only 45 minutes from Port Townsend, is renowned for its dry, sunny climate compared to most of western Washington. But don't leave your rain gear behind! The rainforest awaits you…
In Sequim you'll have options. Shop downtown, visit a lavender farm, walk the Dungeness Spit, bike the Olympic Discovery Trail, or paddle Sequim Bay (preferably with a wetsuit).
After checking in at Sequim Bay State Park, take the pedestrian tunnel under 101 and play in one of the park's ballfields, or get dinner downtown.
If you'd like to sleep under a roof, Sequim Bay State Park also has reserveable Adirondack shelters.
Day 3: Technically, you could drive from Sequim Bay to Bogachiel State Park in under two hours.
But there's so much to see, so gear up for a big day of endless possibilities!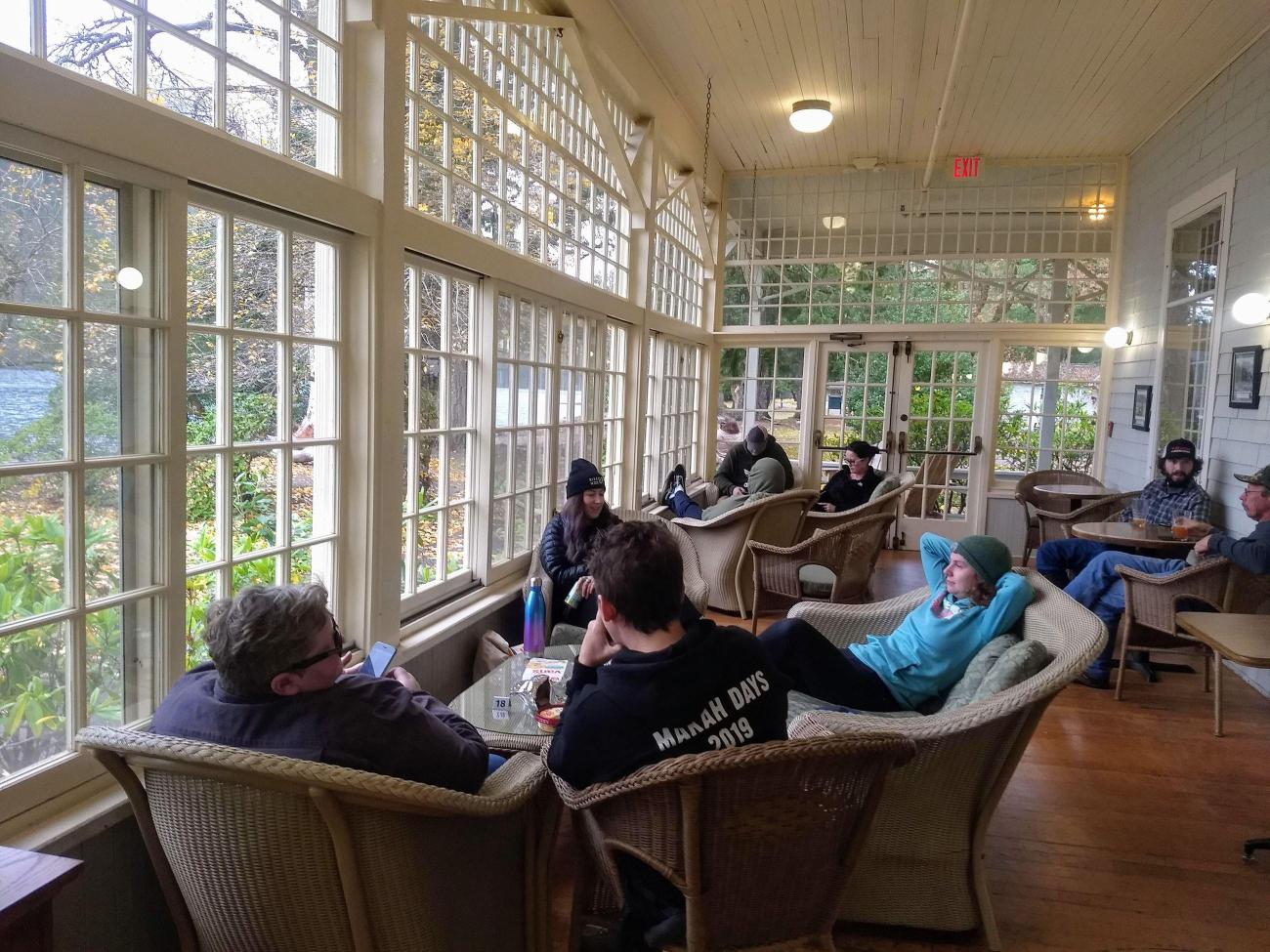 With a snow-worthy car (yes, even into the early summer), take the mountain road up to Hurricane Ridge and gaze at the endless Olympic mountains. Go west to the historic lodge on Lake Crescent's southern side, or the hikeable/bikeable Spruce Railroad trail on the north shore. Cold-water paddlers can put in on either side.
A half-day detour on Highway 112 gets you to Seiku, Neah Bay, Shi Shi Beach, Cape Flattery, the Makah Museum and the state park property at Little Hoko River, where an easy stroll gets you to saltwater and freshwater fishing! From Lake Crescent, US 101 gently rounds the peninsula via Forks, the small town made famous by Twilight (we're team Jacob).
Bogachiel State Park is your camp spot tonight. Make sure to reserve a riverside site in advance.
Many travelers bypass the Bogachiel River for the world-renowned Hoh River, but Bogachiel has the same mossy green rainforest vibe without the crowds. We call that a win.
Day 4: Waking up at Bogachiel, it's time to check out the rugged beaches of Olympic National Park!
You won't want to miss Ruby Beach, or the coast along 101 at Kalaloch.
Once you've had an eyeful of beautiful beaches and wiped your sandy feet, keep driving to Lake Quinault's historic lodge, especially if you're hungry!
Heading southeast, Nirvana fans can pay homage to Kurt Cobain. Make it a scavenger hunt by looking for landmarks in his hometown of Aberdeen.
Now, a choice… hop on I-5 in Olympia to hurry home - or do a full-circle OlyPen trip.
Option 2 takes you up Hood Canal on 101, a twisty road flanked by forests, inlets, tidal flats and wetlands with superb shell fishing in season. Book your last night at Potlatch or Dosewallips State Park. Tent-weary travelers can rent a cabin at Dosewallips.
Keep an eye out when driving around here - the elk also like to use the road - so watch for them on your short trip back to Kingston or Port Townsend the next morning.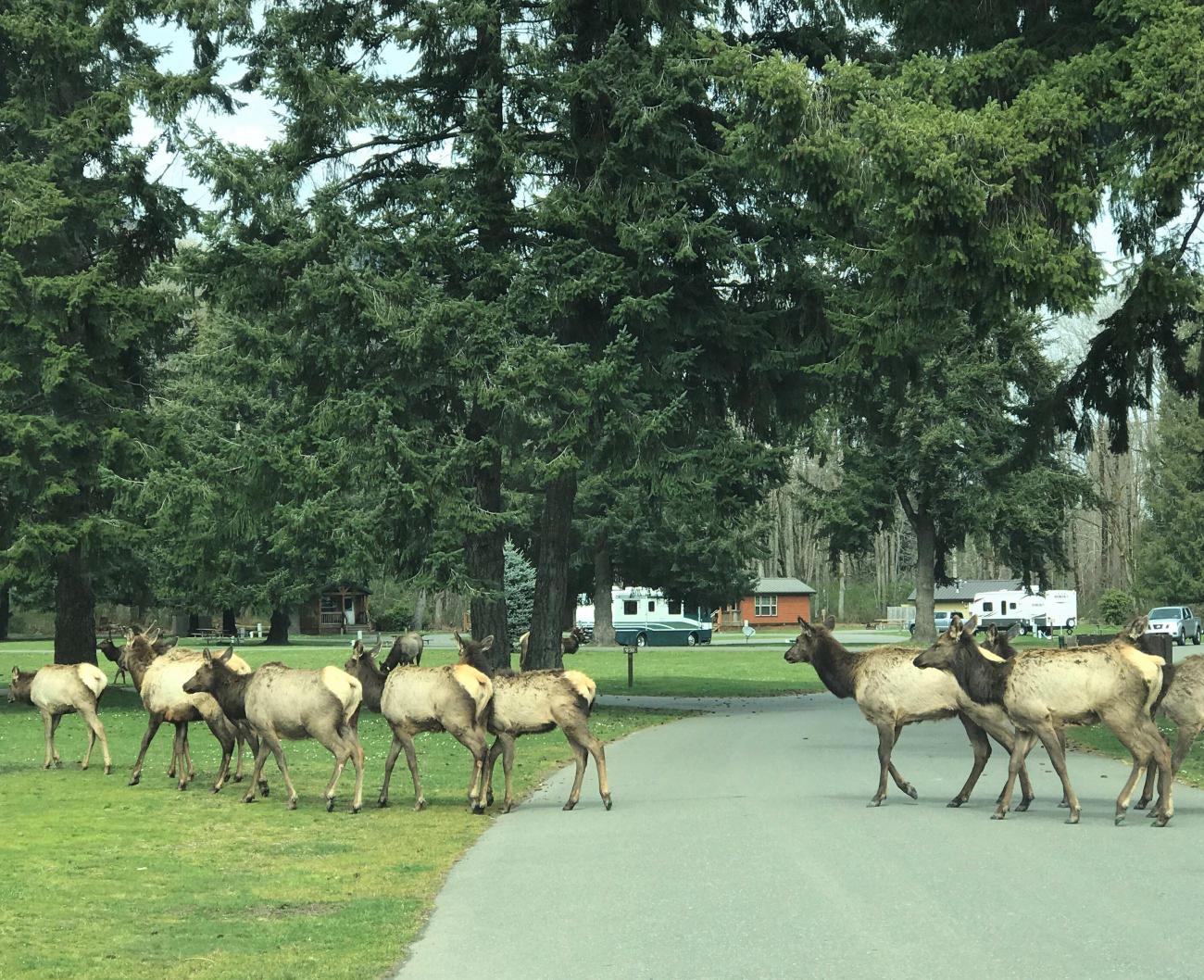 With three nights and four days, we suggest overnights at Sequim Bay, Lake Sylvia or Schafer State Park east of Aberdeen, and Dosewallips. You may have to skip a few stops, but you'll still be wowed by this region!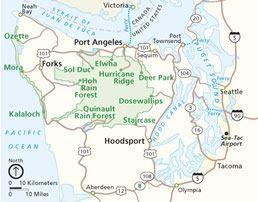 Originally published September 26, 2022
See blogs also related to...