Burn Ban - Level 1
Fires allowed in all designated fire pits and grills. Propane and gas grills allowed.
Shellfish
Seasons are subject to closure by the Department of Health for marine biotoxins. Please check the following links to determine closures or season changes.
Boating and Moorage
The Fort Worden Boat Launch is closed indefinitely while Parks pursues a safer alternative for the area. Please use the Parks-managed launches at Fort Flagler and Mystery Bay state parks or boat launches operated by the Port of Port Townsend.
General
Due to possible freezing temperatures, the water is now turned off at both campgrounds starting November 15th through March 15th. Exact dates are dependent upon the weather. A potable water supply is located near the entrance to the beach campground.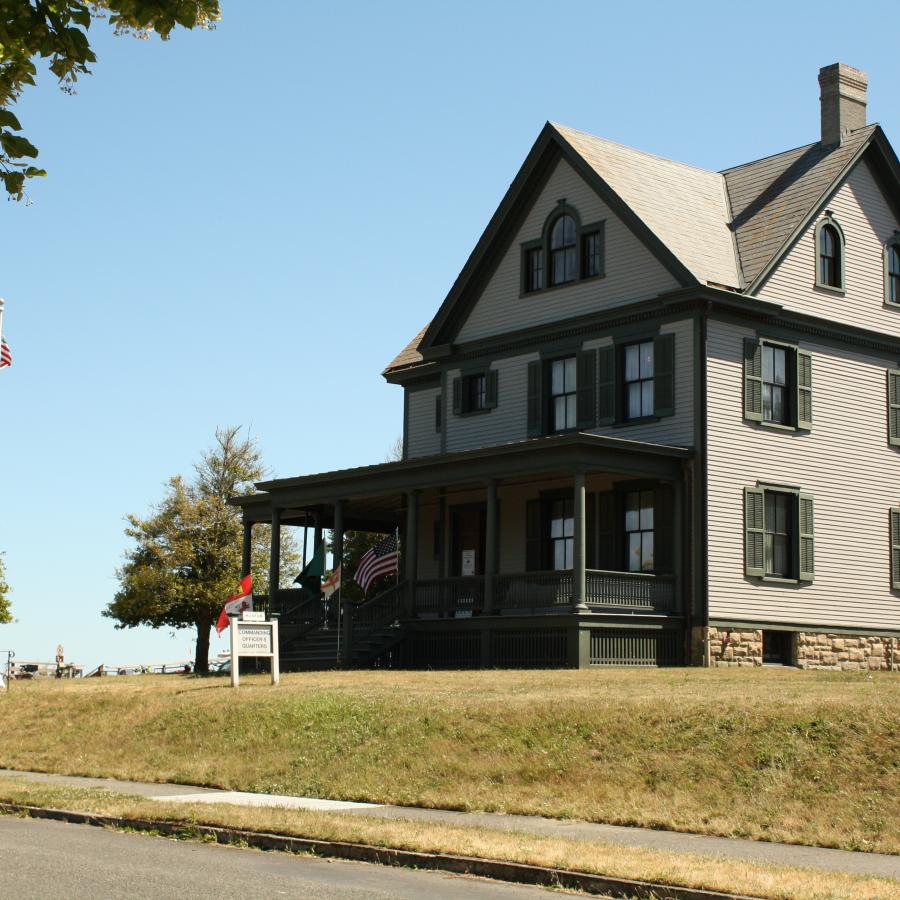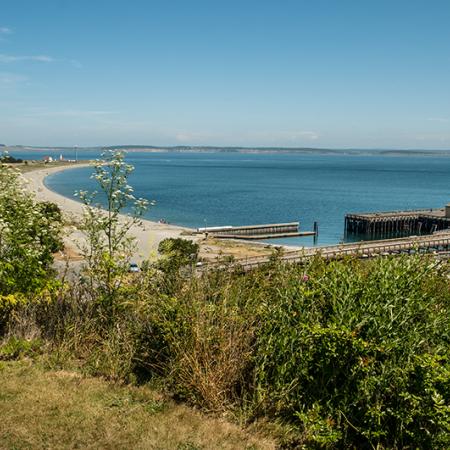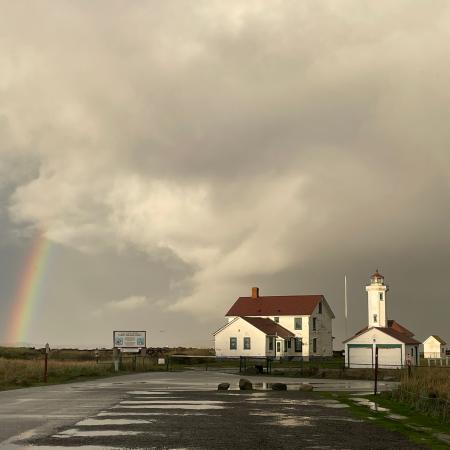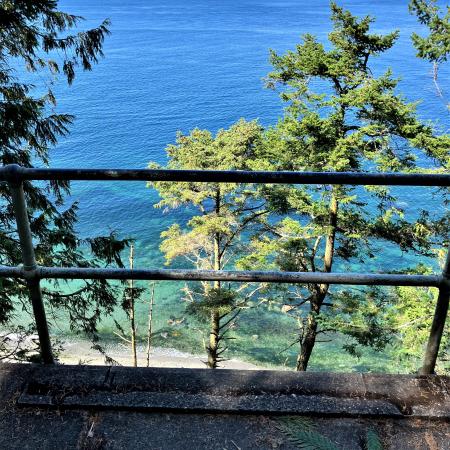 Fort Worden Historical State Park
200 Battery Way, Port Townsend, WA 98368
Fort Worden Historical State Park is a sprawling multi-use park overlooking Admiralty Inlet at the entrance to Puget Sound. Camp, explore beaches, forests, historic gun batteries, and museums, or attend a workshop, art exhibit, or concert in a variety of historic facilities on site.
Rules
Fires Allowed in Designated Areas
Activities
Image
Beach Exploration
Hiking, Walking, Rolling and Running
Image
Kayaking
Image
Paddleboarding
Amenities
Image
Lighthouse
Park features
Rules
Fires Allowed in Designated Areas
Map & visitor guide
Picnic and Day Use Facilities
Take in beautiful views of Artillery Hill's high cliffs, Admiralty Inlet, or majestic Mount Baker while enjoying your lunch at one of the many picnic and day use areas. You can also purchase meals, snacks, and supplies from the concession at Cable House Canteen.
Camping
The Beach Campground offers full-hookup sites with level, spacious sites, most with views of the Admiralty Inlet. The Upper Forest Campground has partial-hookup sites in a forested, more private setting. Both campgrounds have easy access to trails and restrooms with showers. Maximum site length is 75 feet with limited availability. Reservations are necessary year-round as campsites are popular and fill quickly.  
Hiking and Biking
Take a stroll along 12 miles of hiking trails. Contact the park office to learn more about ADA accessible trails and access to Artillery Hill. Cyclists can ride along 8.3 miles of biking trails. 
Overnight Accommodations
Rent one of 43 housing units for your family vacation, conference or reunion. Rentals are offered through our partner Fort Worden Hospitality and include historic officers' housing, a castle, and large multi-bedroom dorms with living rooms, dining rooms, and kitchens. More information can be found on their website or by calling (360) 344-4400. 
Interpretive Opportunities
Ranger-led Programs
Ranger led programs are now being offered at Fort Worden State Park.  Stop by the park office to learn about our Junior Ranger Program. 
Group Tours
To request an interpretive program, please complete the Interpretive Program Request Form. For questions about programming, contact Kelsey Lang. 
Historical Buildings and Museums
Get a glimpse into the life of an officer and their family during the 1900s at the Commanding Officer's Quarters Museum.
The Rothschild House in Port Townsend is co-managed by the Jefferson County Historical Society and Washington State Parks and is open from April to September for tours. The gardens around the house can be enjoyed all year, so stop by and take in the view with a picnic. Visit the Jefferson County Historical Society's website for more information on museum tour hours.
Learn about the weapons and fortifications that defended the Puget Sound from the late 1800s through World War II at the Coast Artillery Museum. Call (360) 385-0373 for more information.
Visit Point Wilson Lighthouse's website for more information about tours and rentals.
Port Townsend Marine Science Center
Fort Worden houses a natural history museum and aquarium that are part of the Port Townsend Marine Science Center. 
Friends of Fort Worden
Founded in 1993, this non-profit organization provides financial and volunteer support for programs and improvements at Fort Worden. Visit their website to learn more and get involved with activities such as trail maintenance, habitat restoration and interpretive trails.  
Events, Classes and Dining
This park is co-managed by the Fort Worden Public Development Authority who has partnered with local organizations to provide a variety of unique experiences on site. Enjoy local Northwest cuisine at several restaurants and cafes or attend a fitness class, art workshop or concert. Visit Fort Worden Hospitality for more information or call at (360) 344-4400.