Burn Ban - Level 1
Fires allowed in all designated fire pits and grills. Propane and gas grills allowed.
Shellfish
Seasons are subject to closure by the Department of Health for marine biotoxins. Please check the following links to determine closures or season changes.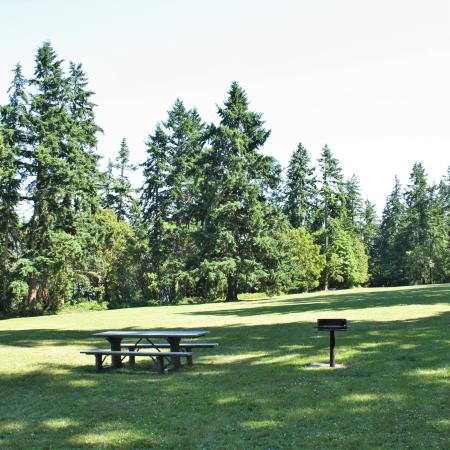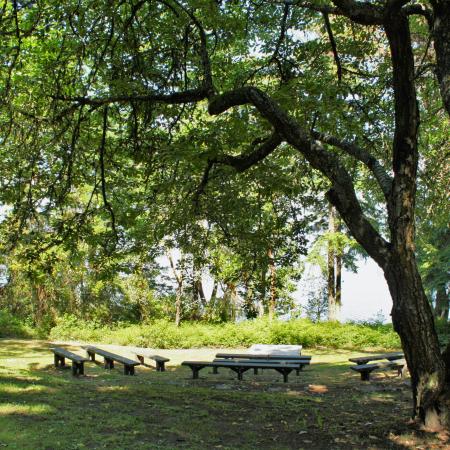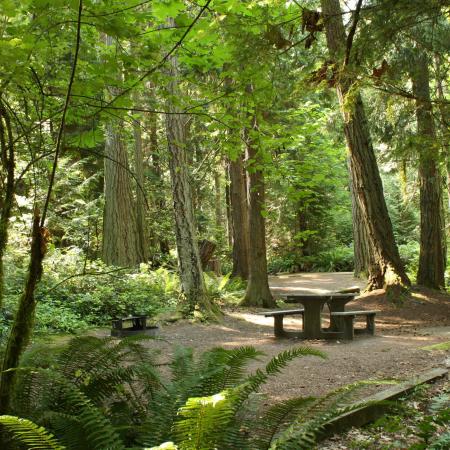 Fort Townsend Historical State Park
1370 Old Fort Townsend Road, Port Townsend, WA 98368
On the surface, Fort Townsend is a classic state with beach access along Port Townsend Bay. But a closer look reveals a hidden history. Built in 1856, Fort Townsend operated as a U.S. Army site on and off until a fire destroyed its barracks in 1895. The small camping park south of Port Townsend is unique among Washington's coastal forts because it has all but returned to nature.
Rules
Fires Allowed in Designated Areas
Activities
Image
Beach Exploration
Hiking, Walking, Rolling and Running
Image
Shellfishing
Amenities
Image
Firewood
Image
Buoys
Park features
Rules
Fires Allowed in Designated Areas
Map & visitor guide
Picnic and Day Use Facilities
Bring a set of horseshoes and a picnic for a fun-filled day at Fort Townsend State Park. Picnic shelters and tables are available on a first come, first served basis.
For larger groups, you may wish to reserve the Friends Barn. It is a modern replica of a historic 1800s stable, with a maximum capacity of 100 guests.
Camping
There are 40 reservable standard campsites and four hiker/biker campsites available on a first-come, first-served basis. Maximum site length is 40 feet, limited availability. One group camp is available for up to 50 people at the site of the historic torpedo tower.
Hiking
Lovers of plants, mushrooms, wildlife, and nature photography will delight in this rugged and enchanting forest. Wander among towering Douglas firs, western hemlock, and cedar trees along 6.5 miles of hiking trails.
Interpretive Opportunities 
Uncover the rich military history of the fort by strolling along the self-guided interpretive trail. A self-guided botany trail lets you explore the unique plants in this park's mature forest.
Group Tours and Activities
To request an interpretive program, please complete the Interpretive Program Request Form. For questions about programming, contact Kelsey Lang. 
Birdwatching and Nature Walks
Discover the birds of Fort Townsend on birding and nature tours every first Friday of the month. Bird walks are about two to three hours long. Wear sturdy footwear, dress for changeable weather and bring binoculars and your own water. If you have questions, please email Bevybirds53@gmail.com with the subject "Birdwatching Walk". Tours depend on good weather and are limited to five people. 
Moorage and Boating
Moorage buoys lie one mile south of Glenn Cove directly adjacent to Port Townsend State Park's beach. Moorage fees are charged year round for mooring at buoys from 1 p.m. to 8 a.m. For information, call (360) 902-8844.
The buoys are at latitude: 48º 4' 35.76" N (48.0766) and longitude: 122º 47' 7" W (-122.7852).
Boat Pumpout 
The nearest pumpout is at Port Townsend Boat Haven. Visit their website or call (800) 228-2803 for more information. Pumpout Coordinates are latitude 48° 6.389′ N and longitude 122° 46.257′ W.