Burn Ban - Level 1
Fires allowed in all designated fire pits and grills. Propane and gas grills allowed.
Part of the Park is Closed
Campsites 1-27 and the adjacent restroom are closed for the winter due to safety and maintenance concerns. The closure allows staff to complete repairs and improvements to the restroom and camping loop. Winter conditions create falling tree limbs and pose a risk to visitor safety. 
Visitors may first come, first served camp in sites 37-53, 58, 61, 64, 67 or 68. A restroom with showers is open next to campsite 68. Winter water is available for RV campers at site 40. 
Part of the Park is Closed
The day-use restroom is closed for repairs. Portable toilets are available for use.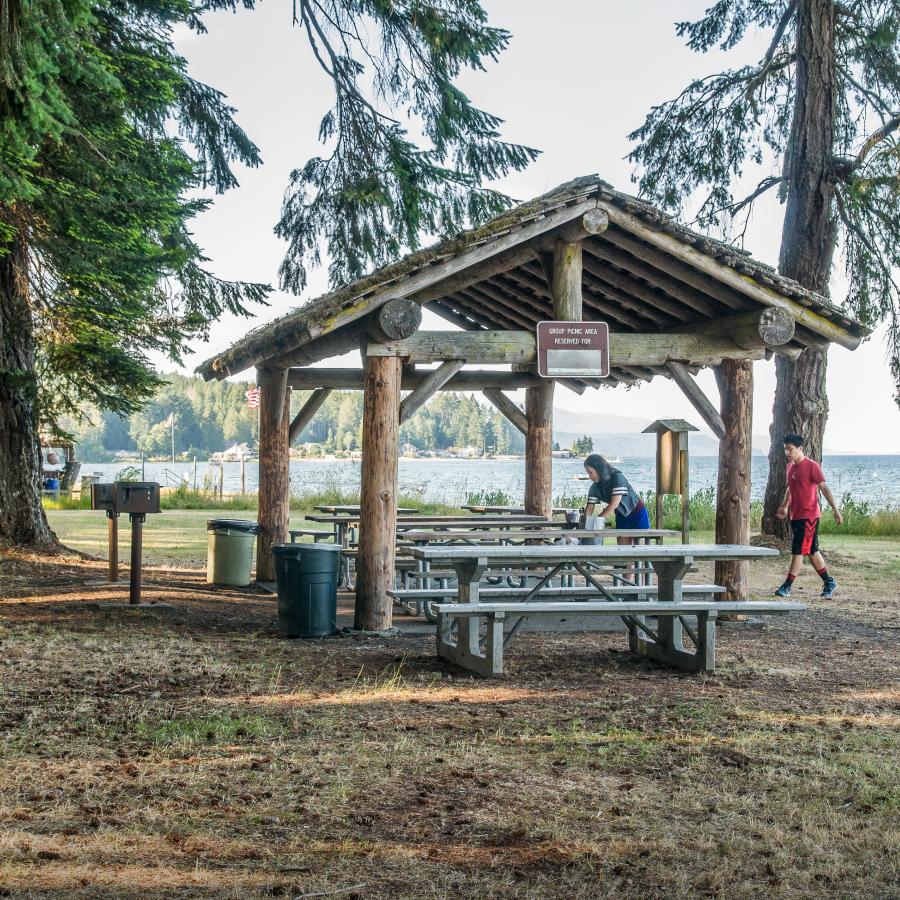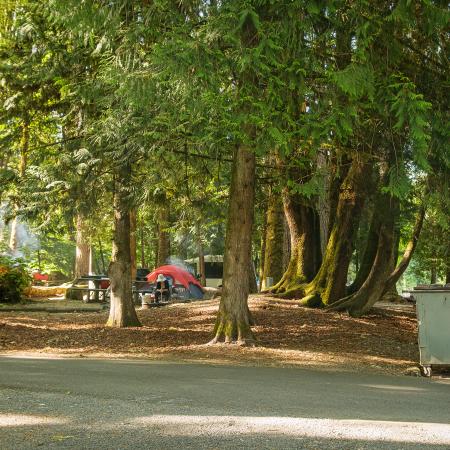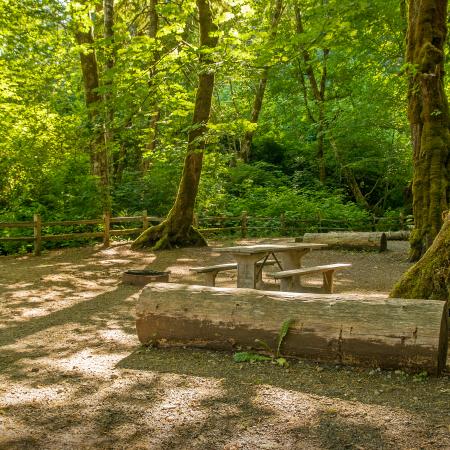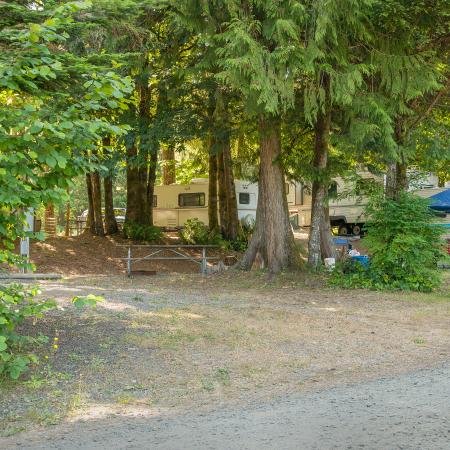 Potlatch State Park
21020 N US Highway 101, Shelton, WA 98584
Set on a rocky estuary shoreline, Potlatch combines the delights of the sea and land. Mature pine forest gives way to sweeping views of the Hood Canal at this classic Western Washington park.
Rules
Fires Allowed in Designated Areas
Activities
Image
Beach Exploration
Image
Kayaking
Image
Paddleboarding
Image
Shellfishing
Image
Windsurfing
Amenities
Image
Buoys
Park features
Rules
Fires Allowed in Designated Areas
Map & visitor guide
47.361880115794, -123.15525758898
Boating and water activities
Potlatch has year-round moorage off of its 5,700-foot shoreline. The typically calm Hood Canal waters are a popular place for swimming, boating, paddling, water skiing, crabbing and fishing (with a permit). 
Camping
Camp among the tall pines at Potlatch. The park has 38 standard campsites, 35 partial hookup sites for RVs and two hiker/bikers sites. An amphitheater and fire circles are also available for visitor use.
Other activities
Potlatch's estuary environment is an opportunity for fun and educational intertidal beach exploration and clam and oyster harvesting may be done in season with a permit. The calm but steady winds are perfect for kite flying on the shore. 
Hiking is limited at the park but nearby are several popular trails that showcase the dynamic rivers of the region. Along the way, or in the park, visitors may spot local elk herds and other wildlife.