What you need to know before visiting a Washington state park for the first time
Is "get outside more" on your New Year's resolution list? Let us help you check it off! 
Washington is home to some of the most beautiful places in the country (our parks included), with a diverse landscape of mountains, forests, waterfalls, coastlines and more.  
Did you know Parks manages over 140 parks, including marine state parks, heritage sites and long-distance trails? They're just waiting for you to explore! 
Fun fact: our parks system is actually older than the National Parks Service. 
We know that trying new things can be daunting, but Parks makes it easy for you to get outside by offering a variety of experiences for all skill levels – especially to those new to any form of recreation. Our parks have 700 miles of trails for you to walk, bike, snowshoe, horseback ride or cross-country ski. And, if you're looking for ADA-accessible recreation options, we have that too.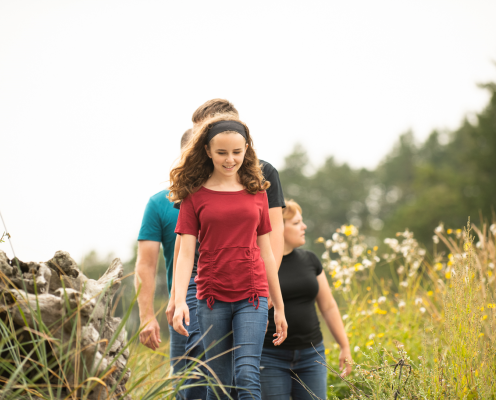 Unique experiences for everyone to enjoy 
Embarking on a recreational journey for the first time can be exhilarating and scary. Whether you are joining the land of outdoor lovers to start a new hobby or improve your mental or physical health – the exploration process can be a bit challenging if you don't know where to start. That is where we come in!  
First step, visit our website and pick which park you would like to visit for the day. Your choice could come down to the distance from your home, what activities the park offers or how iconic the park is (btw they are all iconic, it's hard to just choose just one).  
If hiking is what you are looking for, that's great! Distance and rigor vary from park to park, but all our trails aim to create a fun experience for the whole family. Looking for something flat? May we suggest the Palouse to Cascades State Park Trail? It's located in more than one park and stretches from, well just like it sounds, the Palouse to the Cascades.  
But hiking is not the only thing you can find at state parks. Many of our parks have ranger-led programs and events throughout the year (which can be found on our website's events calendar). These include tide pooling, interpretive talks, paddle classes, concerts, art projects, and more.  
Or, if organized activities aren't really your thing, our parks also offer spaces to enjoy other forms of recreation like paddleboarding, fishing, snowmobiling, boating and so much more. There is really something for everyone! Depending on the season and which park you visit, we may have a concessionaire that provides rentals (paddleboats, kayaks, paddleboards, bikes and more). So, if you are visiting Lake Wenatchee in the summertime, there will be paddleboards available for rent if you do not already have your own.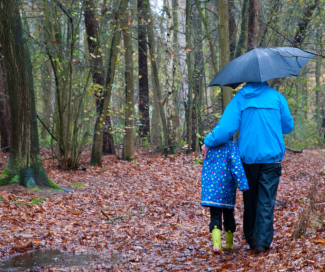 Planning your visit 
Now that you've picked which park you are going to visit, make sure you plan ahead. Check our website for the fundamentals. Make sure you're prepared with trail maps, and an understanding of the park's rules and any current alerts and closures.  
Washington's weather can be unpredictable, so packing layers and rain gear is advisable, along with the 10 Essentials. And if you have a camera or cell phone, make sure it's all charged up and ready to go. You won't want to miss capturing any of the breathtaking scenery.  
If you are planning on staying for a few hours, pack a lunch or at least a few snacks to enjoy (and don't forget your water). Many of our parks have picnic tables for you to gather around with your friends and family.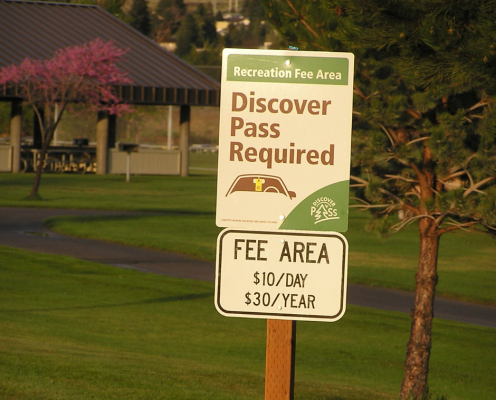 Obtain a park pass 
We do require a Discover Pass to park at to our state parks. You can purchase one at the park, online or from a licensed vendor. If you are not able to purchase a Discover Pass, we have a few ways to visit for free, including our Check Out Washington program and our 12 free days every year (a Discover Pass is not required on these days). 
The free days do not apply to Sno-Parks. During the winter season, November through April, visitors to Sno-Parks will need a Sno-Park permit. A Sno-Park permit grants access to any of the 120+ winter recreation sites maintained by the Parks' Winter Recreation program across the state (this includes a few of our state parks that turn into Sno-Parks during the winter months). These permits are available for purchase online or from licensed vendors throughout the state. 
Once you've acquired your pass, leave it in your rearview mirror or on your dashboard, jump out of the car and start exploring. If you are a little confused about where to go, a park ranger or park aide is usually close by to help you with what you need.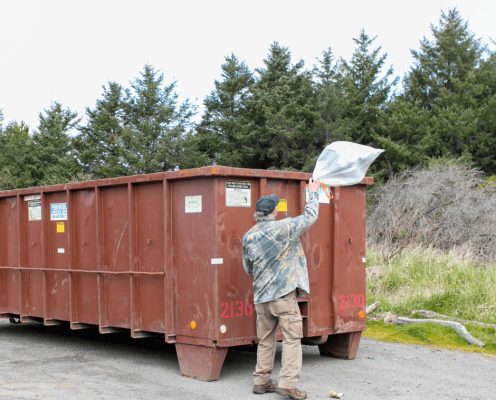 Leave no trace 
We've said it before, and we'll say it again – please help keep our parks safe and beautiful by following the 7 Leave No Trace Principles. 
 
Travel and camp on durable surfaces 
The goal of traveling outdoors is to move through natural areas while avoiding damage to the land, foliage, or waterways. Not staying on our designated trails can result in the damage of vegetation and organisms trampled beyond recovery. 
 
Dispose of waste properly 
Pack it in, pack it out! Recreationalists have a responsibility to clean up before they leave. Inspect your campsite and day-use area for trash or spilled foods before you leave. 
 
Leave what you find 
The items you find in nature may have a role to play in an ecosystem. Take a photo instead! 
 
Minimize campfire impacts 
Some people wouldn't even think of camping without a campfire. Using our designated fire pits at campsites and staying up to date on park alert burn bans can help reduce the risk of wildfires. 
 
Respect wildlife 
Whenever you are in an outdoor space, you are in the natural habitat of many wild animals. If you encounter an animal while out exploring, be sure to give it plenty of space. Educating yourself on how to handle an encounter with wildlife will also help reduce the human impact on them. 
 
Be considerate of others 
Following trail etiquette, like yielding to uphill hikers and keeping your noise to a reasonable level at your campsite can help everyone enjoy their time at our parks. 
Visiting a Washington state park for the first time is a memorable experience that connects you to the beauty of the Pacific Northwest. With proper planning and an adventurous spirit, you'll discover why these parks are cherished by Washingtonians and those visiting our state. Step outside, breathe in the fresh air and let the wonder of Washington state parks unfold before you.  
And now that you're an expert, it might be time to try camping at one of our parks. 
Originally published November 16, 2023
See blogs also related to...