Burn Ban - Level 1
Fires allowed in all designated fire pits and grills. Propane and gas grills allowed.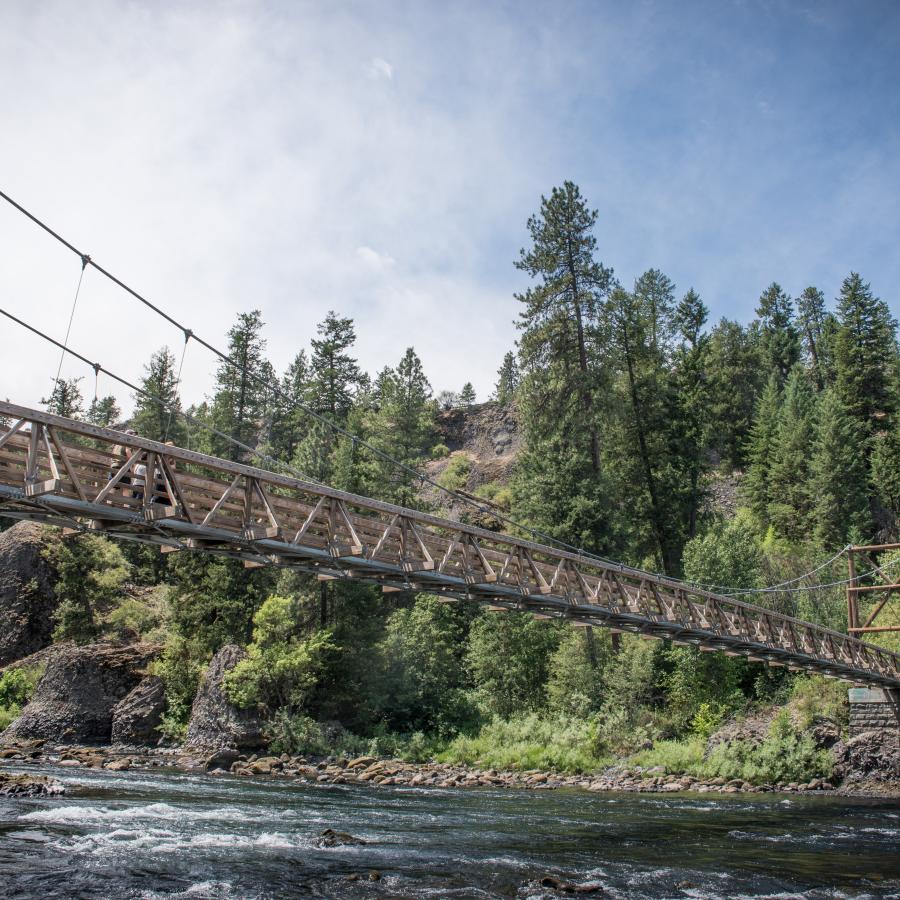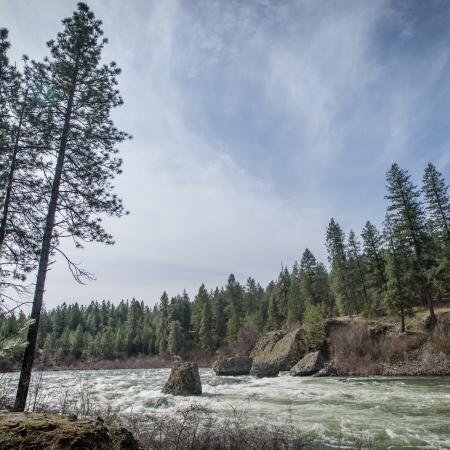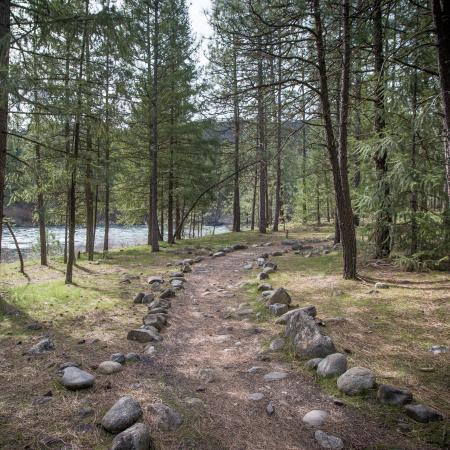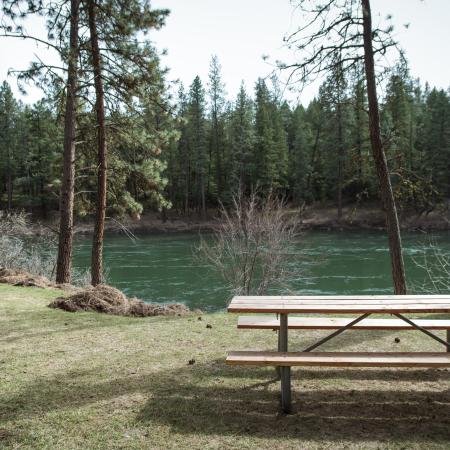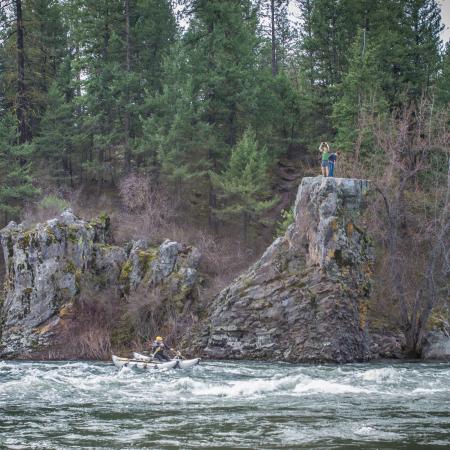 Riverside State Park
9711 W Charles Road, Nine Mile Falls, WA 99026
Riverside State Park consists of 9,194 acres along the Spokane and Little Spokane rivers. Recreational opportunities include mountain biking, horseback riding, hiking, and boating and more!
Rules
Fires Allowed in Designated Areas
Activities
Hiking, Walking, Rolling and Running
Image
Kayaking
Image
Paddleboarding
Image
Rock Climbing
Amenities
Image
ADA Boat Launch
Image
Boat Ramp
Image
Dock
Park features
Image
Creek
Image
Lake
Rules
Fires Allowed in Designated Areas
Map & visitor guide
47.75085068, -117.5325623
With a wide array of recreational activities, Riverside State Park has something for everyone! 55 miles of trails will keep hikers and mountain bikers busy. For those who equate vacation with relaxation, enjoy the multiple day-use areas, picnic shelters and campgrounds that offer solid family and camp chair time.
Floating the Spokane River is a thrilling adventure featuring whitewater rapids. Take caution as Spokane River is hazardous in places and should not be run without whitewater experience and local knowledge. Within Riverside State Park, there is a put-in at Plese Flats and take-out at the Nine Mile Dam. Enjoy a calmer paddle on the Little Spokane River from St. George's Put-in to Highway 291 Take-out.
In winter, Riverside is a prime recreation hub for snowshoeing, cross-country skiing and snowmobiling.
Bowl and Pitcher
Riverside's main campground is located at the Bowl and Pitcher. This scenic campground is set along the Spokane River amongst towering ponderosa pines and is known for the iconic swinging bridge that connects the campground and day use area to miles of trails on the other side of the Spokane River.
The campground has standard, partial- and full-hookup campsites, one dump station and two restrooms (both with showers). The maximum site length is 45 feet. There is one pull through site. There are two group sites, RVs are not allowed at the group sites.
For a unique and more comfortable stay, there are two cabins that can accommodate a maximum of five people each. The cabins are 20-by-20, ADA-compliant and open year-round. 
Bowl and Pitcher also offers two picnic shelters without electricity and unsheltered picnic tables available on a first-come, first-served basis. The shelter closest to the main day-use parking lot has one picnic table and the shelter across the river has four picnic tables. The historic CCC Kitchen Shelter is reservable by calling (509) 327-2635. This shelter accommodates a maximum of 60 people, includes electricity, a wood stove, sink and six picnic tables.
To contact the Bowl and Pitcher booth, please call (509) 625-5553.
Nine Mile Recreation Area
Nine Mile Recreation Area is a day-use area located at the eastern end of Lake Spokane. With two docks and a boat launch, that can accommodate both motorized and non-motorized watercraft, this area is a busy hub for water activities in the summer. The boat launch is open from Apr. 1 to Oct. 31. There is also a designated swimming area.
To contact the Nine Mile Recreation Area office, please call (509) 468-2286.
Off-road vehicle area
Off-road vehicle drivers have 600 acres of special terrain. The area is very popular for motorcycles, ATVs and four-wheelers. The terrain has hill climbs, sand areas and trails through wooded areas. The ORV area also includes a designated beginner's riding area that is intended for riders with a skill level of one year or less and small displacement ORV machines. All ORVs must be trailered to get to the ORV area unless they are street legal. There are restrooms, picnic tables and shelters, parking and a loading/unloading ramp.
Equestrian area
The Equestrian Area is 500 acres with nine miles of trails designated for horses and hikers only. These trails easily connect to the larger network of mixed-use trails within the park that equestrians can use. The area also features an obstacle course, a 60-foot round pen and an arena with an announcer stand. The arena is reservable from May 1 - Oct. 15 for groups of 25 people or less. Make a reservation online.
If you are looking to bring your horses along for a camping adventure, the Equestrian Area has standard and partial-hookup campsites. Each campsite has a corral. There are two restrooms but no showers. There is also a kitchen shelter with electricity. 
Little Spokane River Natural Area
The Little Spokane River Natural Area was established to protect the unique natural environment along the Little Spokane River. The Indian Painted Rocks Trailhead has a protected Native American pictograph area and a self-guided interpretive trail. Keep an eye out for wildlife as this protected natural area is home to a wide variety of birds and other animals. In the spring, you can see beautiful displays of wildflowers.
Visitors can paddle the Little Spokane River in canoes, rowboats, kayaks, and paddle boards only. Non-motorized put-ins are located at St. George's and Indian Painted Rocks. Non-motorized take-outs are located at Indian Painted Rocks and Highway 291. Past the Highway 291 Take-out, at the confluence of Spokane and Little Spokane rivers, is a year-round motorized boat launch, water level dependent. 
Motorized boats, fishing, bicycles, horseback riding, pets, swimming, and the use of inner tubes or similar floatation devices are all prohibited in the Little Spokane River Natural Area. Hikers must stay on designated trails.
Lake Spokane
Lake Spokane is a prime location for boaters, anglers and water sports fans. Lake Spokane Campground and day use area is located on the western end of the lake and is open seasonally from Apr. 1 to Oct. 31. Enjoy fishing from the dock, swimming in the designated swim area or use the motorized boat launch. Along the water's edge are eight picnic shelters, available on a first come, first served basis.
The campground has 10 standard campsites, one companion campsite and one group campsite that accommodates up to 25 campers. There is one bathroom with showers and one picnic shelter.
Lake Spokane also has nine boat-in campsites and one hike/bike-in campsite. Each boat-in location has a vault or portable toilet, a self-serve pay station and are available year-round on a first come, first served basis. Docks at these sites can only be used by campers. More information about these campsites can be found on the Avista website.
To contact the Lake Spokane office, please call (509) 258-9115.
Spokane House Interpretive Center
Spokane House Interpretive Center in Nine Mile Falls explores the history of the early fur trade in the area and local Native American culture. It is located on the site of a traditional gathering place for the Spokane Tribe, as well as the first permanent Euro-American settlement in Washington State, an 1810 fur trade post. Visitors can learn more about this unique place through an exterior mural, marked archaeological site, and outdoor exhibits adjacent to the facility. The interpretive center is open Saturdays through Mondays from 10 a.m. to 4 p.m., May 1 through Sept. 30, and by appointment year-round. 
A self-guided interpretive trail, just over two miles long, explains the history of gathering food and trading along the Spokane River to the confluence with Little Spokane River. 
Concessions
Pacific Northwest Guided Trail Rides offers guided horseback rides through Riverside State Park. If you are seeking a quiet and peaceful activity with some amazing scenery, consider booking a tour. One hour, two hour, and half-day rides are offered at Riverside March through December. To learn more and reserve a time, visit the Pacific Northwest Guided Trail Rides website.