Burn Ban - Level 1
Fires allowed in all designated fire pits and grills. Propane and gas grills allowed.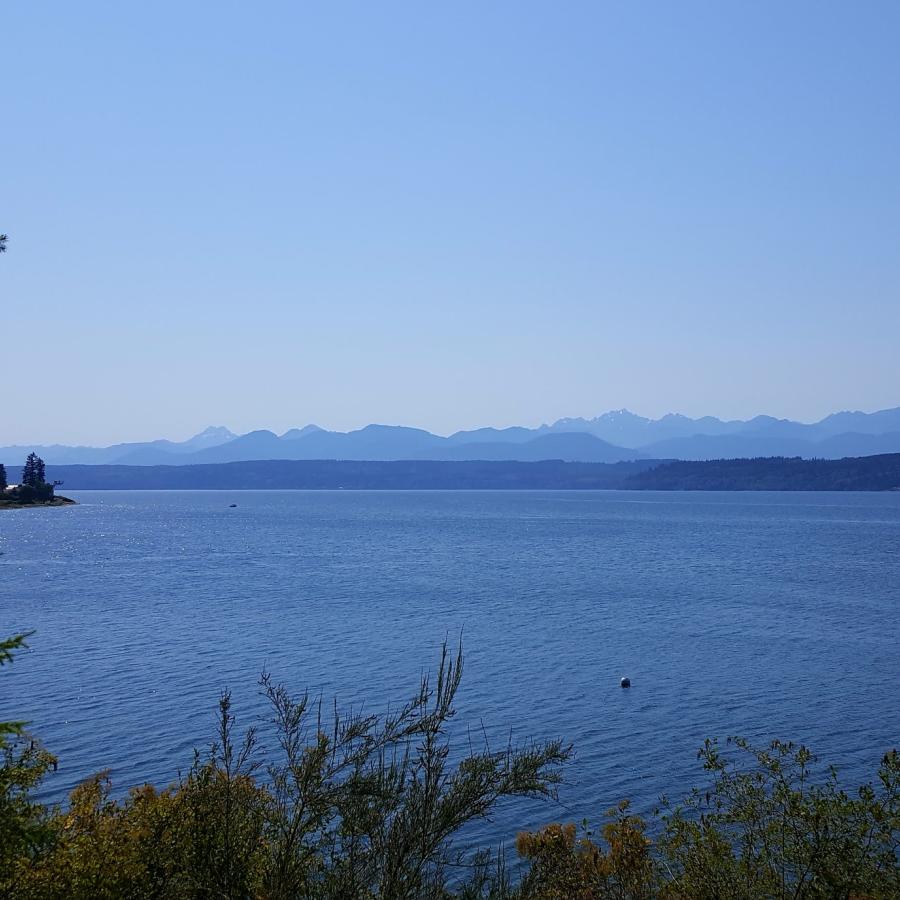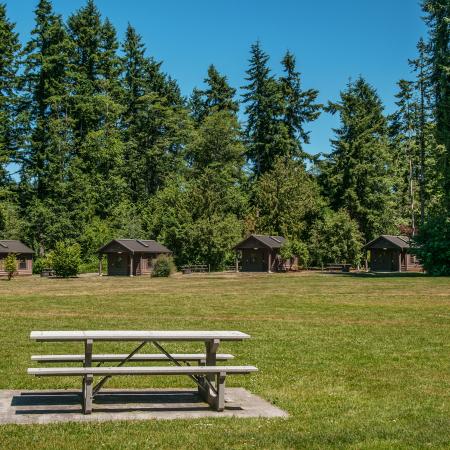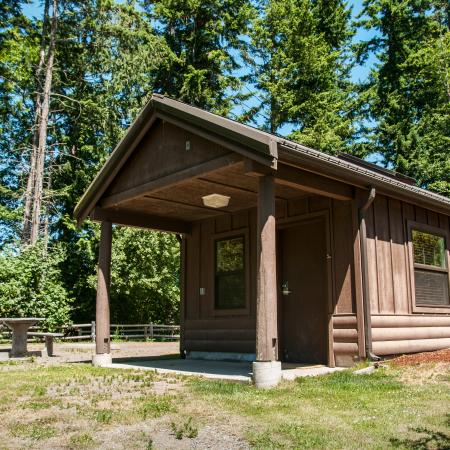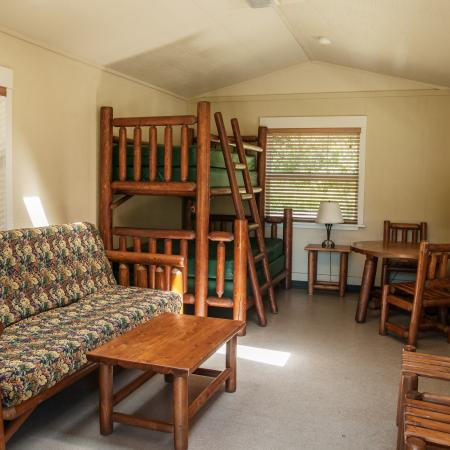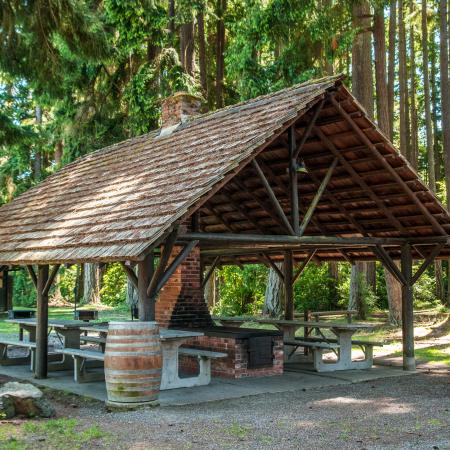 Kitsap Memorial State Park
202 NW Park St, Poulsbo, WA 98370
Located on the scenic Hood Canal shoreline, this park's sunsets, grassy lawns and quaint Log Hall Heritage Area make it a popular park for weddings and picnicking. Enjoy the stunning views of the Olympic Mountain range while you kayak the Hood Canal or let the kids hang out on the playground.
Rules
Fires Allowed in Designated Areas
Activities
Image
Beach Exploration
Hiking, Walking, Rolling and Running
Image
Kayaking
Image
Paddleboarding
Image
Shellfishing
Image
Windsurfing
Amenities
Image
Firewood
Image
Buoys
Image
Ball Fields
Park features
Rules
Fires Allowed in Designated Areas
Map & visitor guide
Camping
Kitsap Memorial has year-round camping. The park has 19 standard campsites, three partial-hookup sites, eight full-hookup sites, three hiker/biker sites, four cabins, one restroom with showers and one ADA accessible restroom. All campsites can accommodate tents, RV or trailer depending on length. The park's group campsite can be reserved year-round. The group size maximum is 56 people. The area is self-contained with 2 Adirondacks; each with 8 wood sleep decks (no mattresses). It has a vault toilet, eight picnic tables, two barbecue braziers, a fire pit and one water spigot within the area. There is no electricity in the group camp area.
Roofed accommodations
There are four cabins available for reservation year-round. One cabin is pet friendly and requires an additional pet fee. The four cabins at Kitsap Memorial have the added convenience of kitchenettes with mini refrigerators, and microwaves. Each cabin has a fire pit, picnic table, electricity and sleeps five.
Day use
The park has four covered and 20 uncovered picnic tables. Picnic tables are first come, first served. The park has a 73-car parking capacity. The day-use area has a large play-ground and grass area to enjoy many outdoor sports and activities. Additional facilities are available by reservation only.
Automated pay station: This park is equipped with an automated pay station for visitors to purchase a one-day or annual Discover Pass. The pay station is in the day-use area.
Event and wedding facility rentals
Heritage Area: Log Hall, Caterers Kitchen, Pavilion & Hospitality House package available for reservations year-round. For More Details:  see link below. Reservations can be made up to nine months in advance from the booking date.
Boating
The closest boat launch is at Salisbury County Park, four miles north on SR 3. The park has one moorage buoy. Moorage fees are charged year-round for mooring at buoy from 1 p.m. to 8 p.m.
Fishing and shellfishing
A recreational license is required for fishing and shellfish harvesting. Regulation and seasonal information for fishing and shellfish can be found on the Washington Department of Fish and Wildlife website.