Burn Ban - Level 1
Fires allowed in all designated fire pits and grills. Propane and gas grills allowed.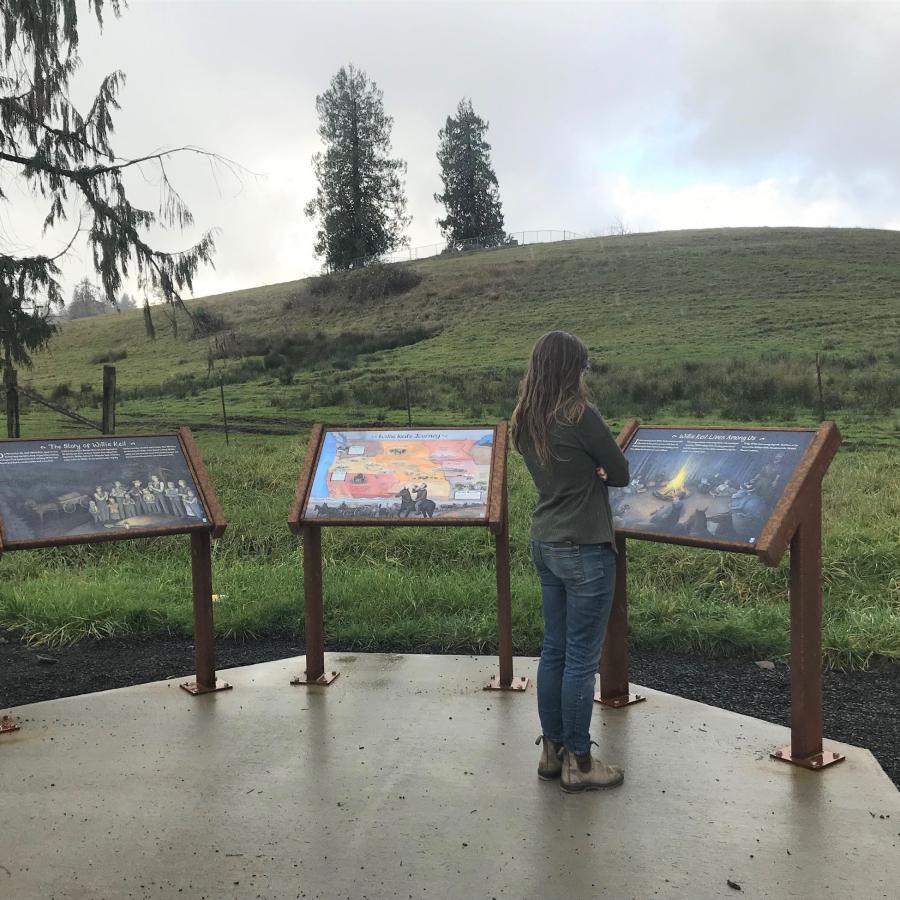 Willie Keil's Grave State Park Heritage Site
753 WA-6 , Raymond, WA 98577
Willie Keil's Grave is located in a small, private cemetery just off State Highway 6, about 5 miles east of Raymond. Stop at the State Parks highway pullout to view the gravesite, pay your respects, and read about the so-called "Pickled Pioneer."
Activities
Amenities
Park features
Map & visitor guide
Interpretive activities
We installed new interpretive panels in 2020 to replace an old wooden marker that shared Willie's story. You can view the original marker at the Northwest Carriage Museum in Raymond.