Warm-up to winter camping
Want to try winter camping? State parks and Sno-Parks offer overnight options
Whether you're five, 95, or anywhere in between, freshly-fallen snow makes everything bright and exciting! Waking up in a snow camp can dazzle you at a whole new level!
If "curious" describes you better than "diehard," several Washington Sno-Parks offer gentle introductions to winter camping while providing refuge with heated bathrooms, kitchen shelters, roofed cabins and miles of groomed ski and snowshoe trails. 
So come on out to our parks, get your noses cold and warm them up in a toasty tent, hut or RV.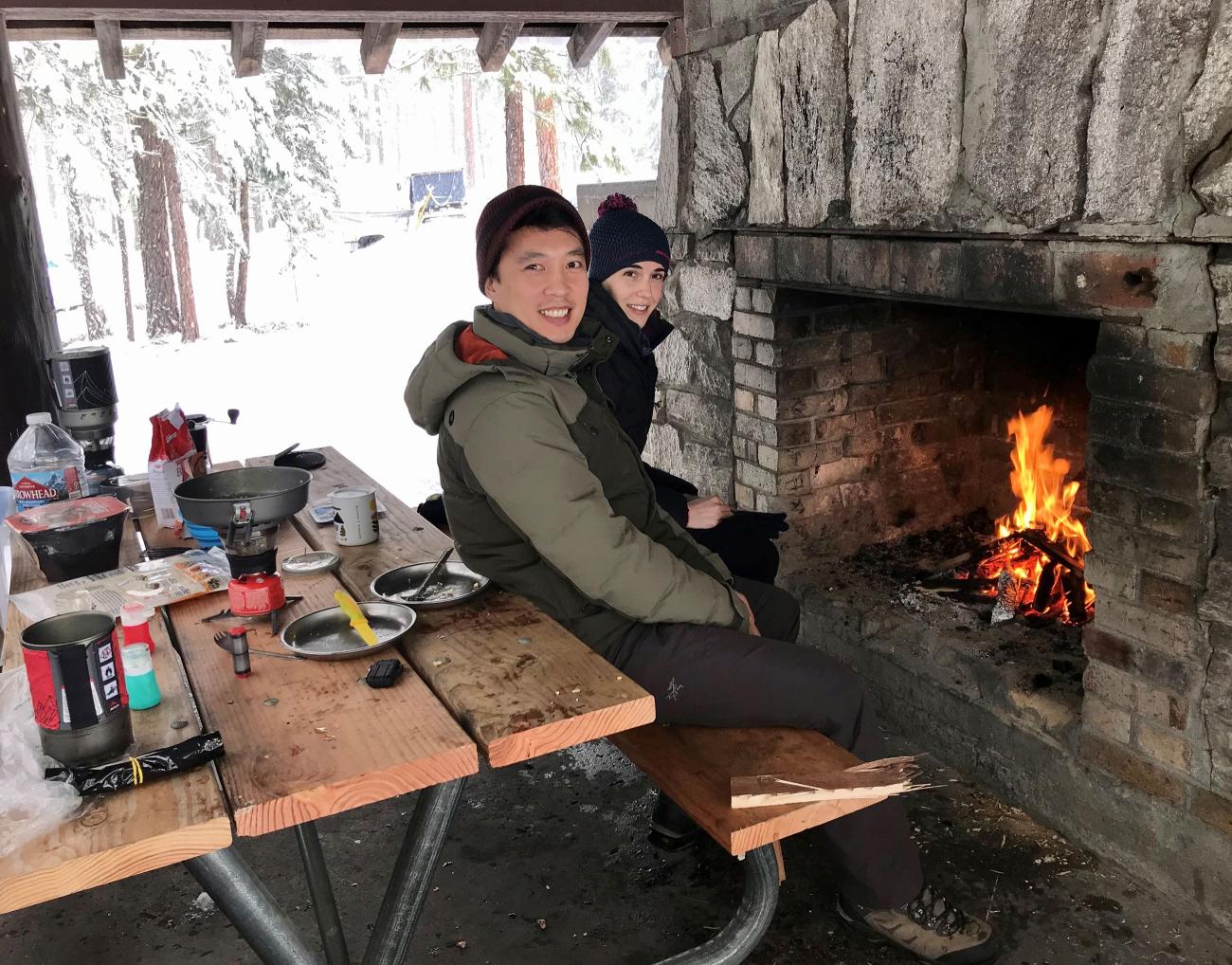 Lake Wenatchee State Park
Every winter, Lake Wenatchee State Park turns one day-use area into a campground. Bring shovels, dig a campsite, pitch your tent and stake it with stakes and snow anchors or snow-filled stuff sacks. Take turns clearing pow off the tent if it falls overnight!
Feeling the chill? Make s'mores in the kitchen shelter and shower in the heated restroom and
The groomed ski and snowshoe trails and sledding hill make this a sparkly playground, and the new ice rink at the neighboring Nason Ridge Sno-Park trailhead offers free skate and hockey equipment rentals!
Lake Wenatchee sits 20 miles west of Leavenworth, where a hot meal awaits after your winter campout.
Campsites are $20 a night and $10 per extra vehicle, plus Sno-Park permit.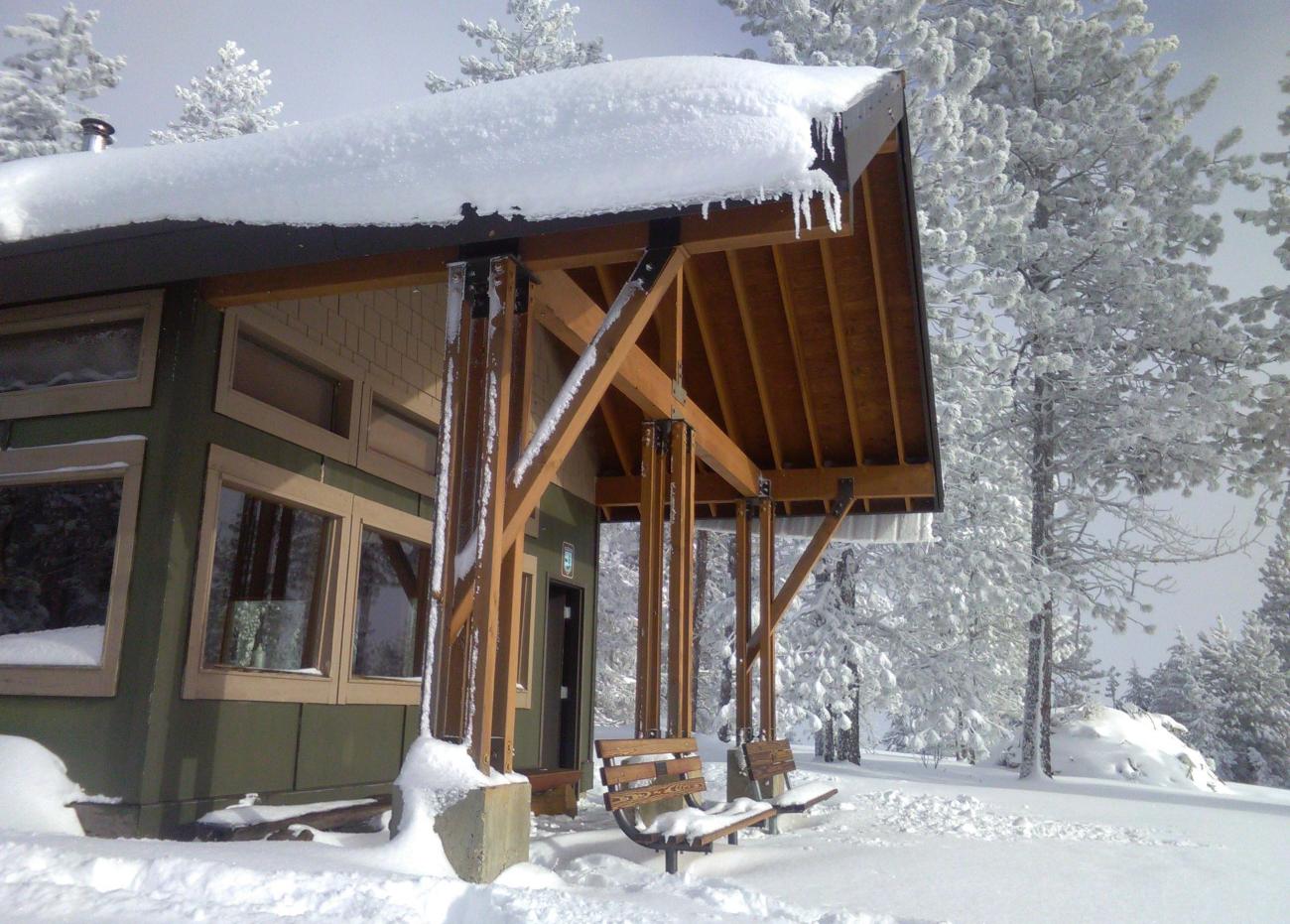 Fields Spring State Park
If you haven't experienced the Blue Mountains in winter, Fields Spring State Park in southeastern Washington is a must-do. The park has three overnight options:
Tamarack Cabin near Wohelo Lodge sleeps four people and has a mini-fridge, bathroom with shower, microwave, coffee pot and parking spot. Don't forget to bBring towels, sleeping gear and linens. Then, check out the big sledding hill and hike to see spectacular views on 10 miles of trails. Loaner snowshoes may be available. Call ahead!
Puffer Butte Warming Hut sits at 4,500 feet and sleeps four. The hut provides a winter backpacking intro without the tent-camping part. Be sure to bring sleeping bags, sleeping pads, food and beverages. The stove is stocked with firewood –a warm welcome after the 2-mile uphill trek. Reserve this hut through the park at 509-256-3332 for $25 a night.
Note: the warming hut is open to the public all day and for emergencies 24/7.
Tent camping: Drive to Fields Spring's campground, located near the bathroom and day-usewarming hut, and stake your tent. You'll be doing some digging – even to park since the area is not plowed. Sites are $20 a night plus Sno-Park permits. Extra vehicle - $10.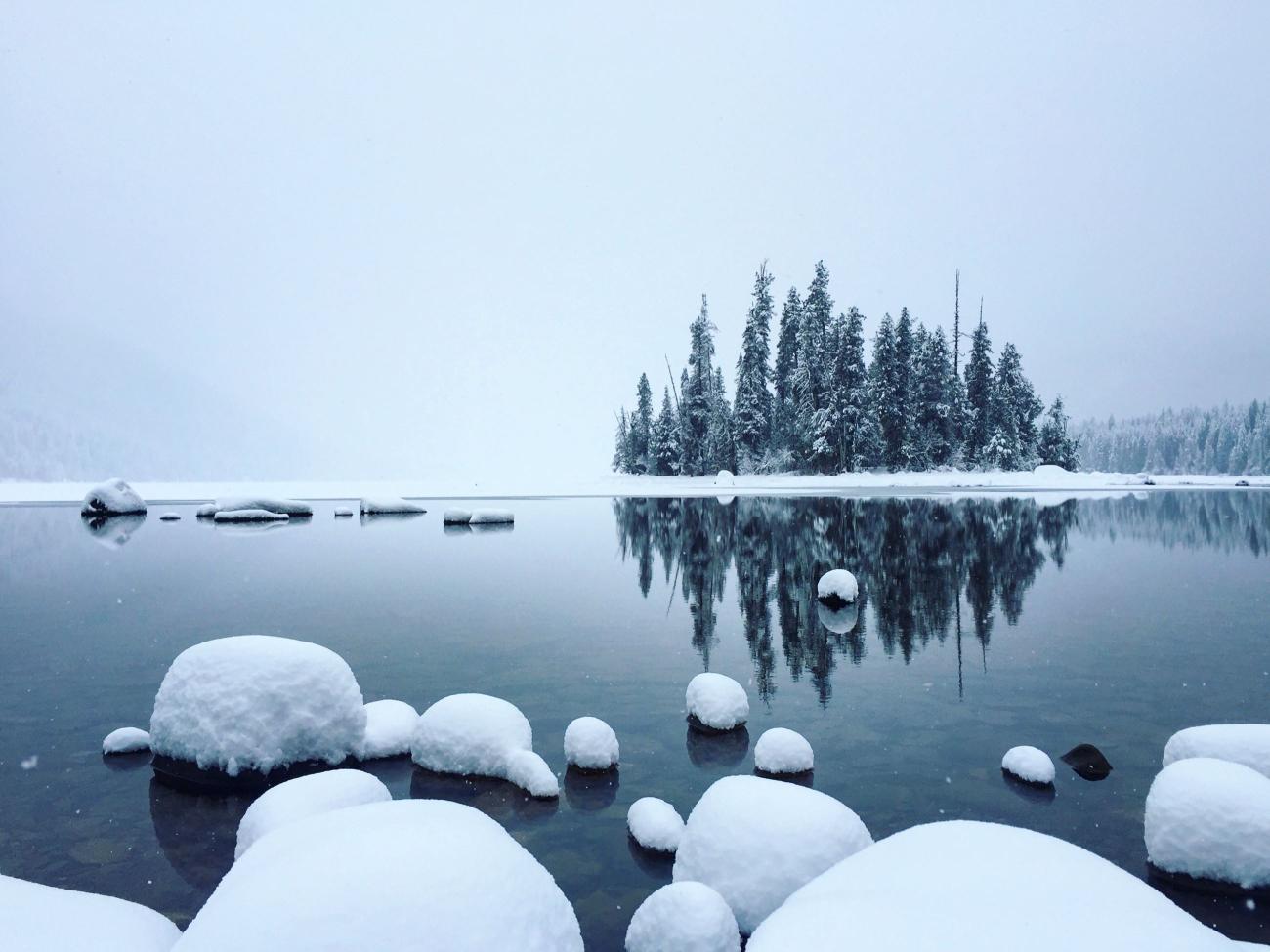 Lake Easton State Park 
This lakeside park between Seattle and Ellensburg is a jumping off point for several Sno-Parks.
 Lake Easton State Park offers camping in the day-use area near the playground. When choosing a spot for your tent, watch for trees dropping snow bombs – they hurt! After dinner (there's potable water for cooking available from the spigot at the back of the day-use lot), treat yourself to a shower in the heated bathroom.
Lake Easton allows RV camping in the parking lot. Sites are $12 a night, plus Sno-Park permits. Extra vehicle - $10. For a longer snowshoe or ski, hop on the neighboring Palouse to Cascades Trail.
Hut, Sweet Hut
Looking for views of Mount Rainier on a snowshoe or cross-country ski? Mount Tahoma Trails Association huts (pictured below) have reopened for day use and overnights!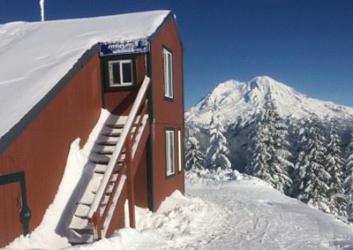 Pack food, beverages, sleeping gear. Hike 4 to 6 miles depending on the hut, and settle in. Or book different huts on consecutive nights for a multi-night adventure! You'll need reservations to stay ($15 per person), but you can pop in for the day to warm up. Sno-Park permits to park.
RV camping
RVers, don't feel left out! We've got you covered (pun intended).
Most Sno-Park parking lots are RV-friendly. A few exceptions include Hyak, Gold Creek and Cabin Creek, which don't allow overnight parking. Several Sno-Parks charge RV campers $20 a night, plus Sno-Park permits.
Swauk Campground has a shelter, fireplace and trails that link to Pipe Creek and Blewett Pass. Cold-weather RVers also like Crystal Springs.
Winter Recreation staffers urge RVers to take emergency preparation seriously and use microspikes in icy parking lots. Campers are not allowed to salt the lots. Overnighters can light campfires in containers six inches off the ground, but not under awnings.
What to bring:
You've probably heard about the 10 essentials, but winter weather can take your gear needs up a few notches. Check out this winter gear list and more tips from REI.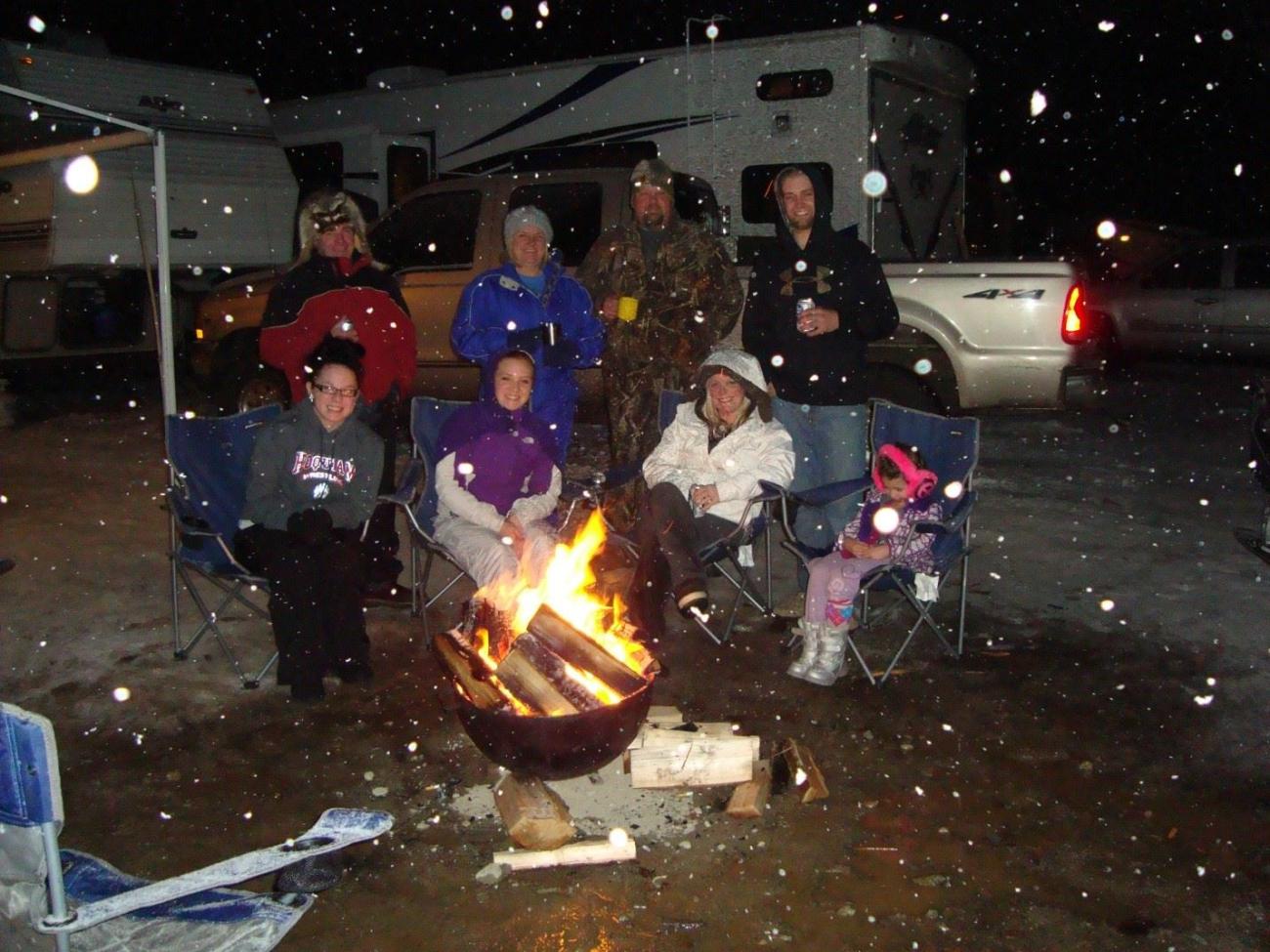 Originally published December 14, 2022
See blogs also related to...