Burn Ban - Level 1
Fires allowed in all designated fire pits and grills. Propane and gas grills allowed.
Construction
The trail is closed between MP 32 and 33 at Trestles 32 and 32.5 west of the Pluvius area. There is no easy access around these trestles on the trail in the immediate vicinity. Construction will begin in late March of 2023 to improve and re-deck these trestles.
The trail is closed at MP 38.5 west of Lebam due to a washout. Planning, permitting, and design of a bridge to span the washout is currently in progress.

The trail is closed between MP 48-49 at Trestle 48, east of Heckard Rd. The trestle and adjacent trail are unsafe for use due to erosion.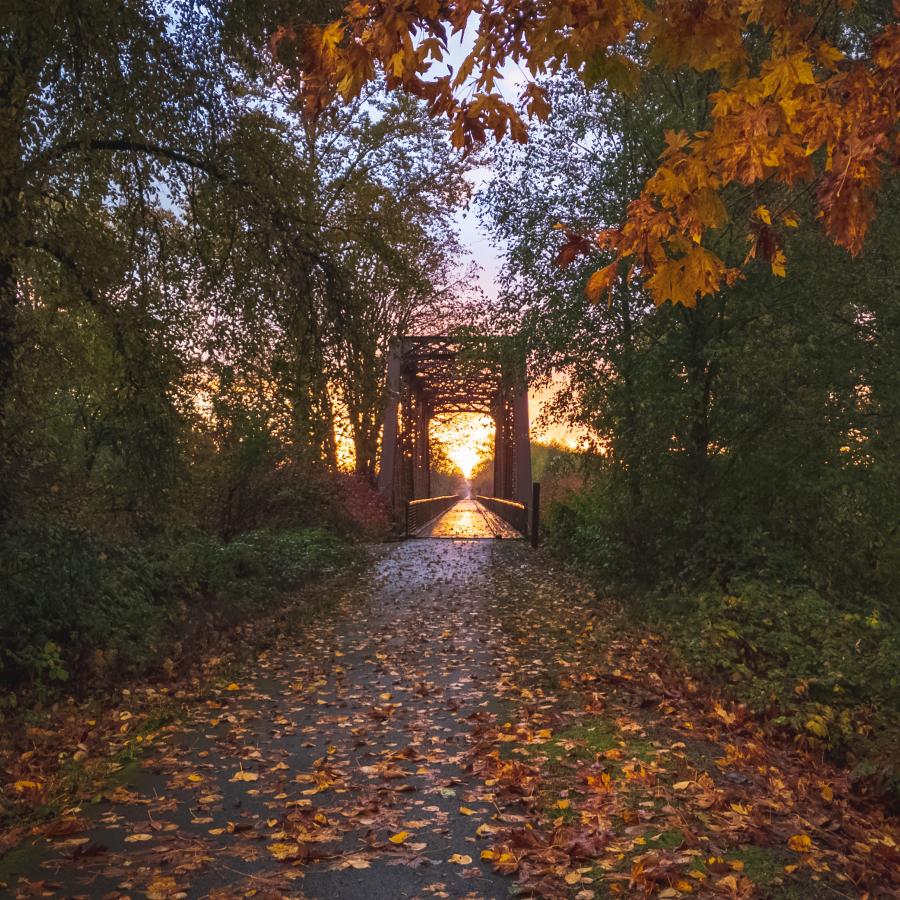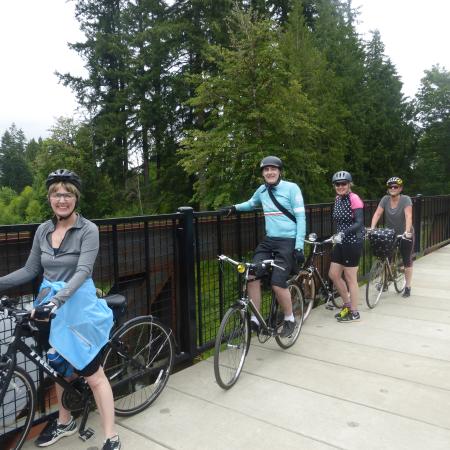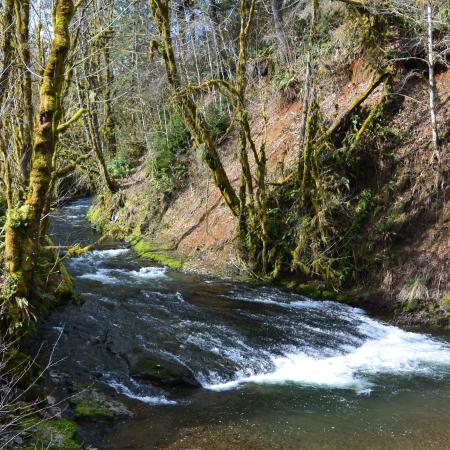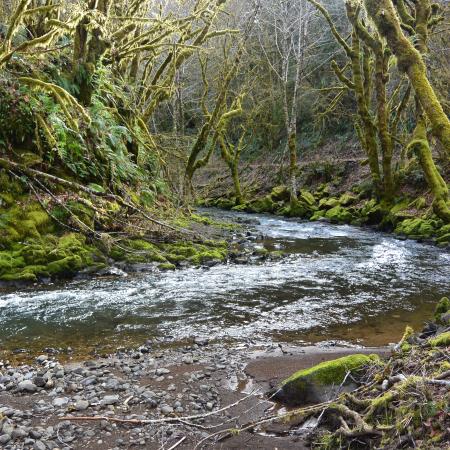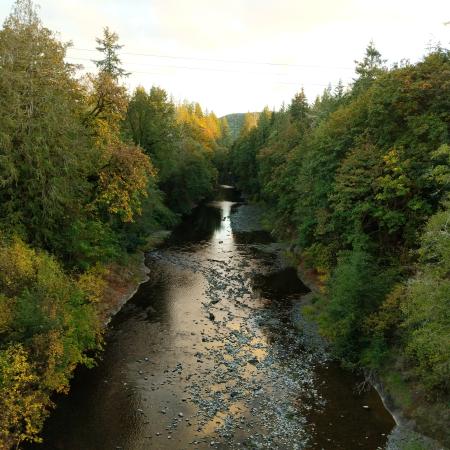 Willapa Hills State Park Trail
Willapa Hills State Park Trail spans 56 miles east-west between Chehalis in Lewis County and South Bend in Pacific County. Pedestrians, equestrians, cyclists and skaters can experience scenic views of Willapa Valley, rivers, farms and small towns along the way.
Activities
Hiking, Walking, Rolling and Running
Amenities
Park features
Image
Creek
Map & visitor guide
Trail
Take a walk, bike, or horse ride on this trail all year round. It is a great recreation option for families as it is relatively flat, passable in most weather conditions and easy to access from multiple trailheads. Trailheads in Lewis County include Chehalis, Adna, Rainbow Falls State Park, and Pe Ell. Pacific County offers access points at Lebam, Menlo, Raymond, and South Bend. Most people access the trail at Chehalis and travel westward.
Surface conditions vary along the trail. From Chehalis through the town of Adna, the trail is asphalt. From here, it transitions to compacted gravel at mile 5 and continues to mile 27, west of Pe Ell. In Pacific County, the trail is natural/unimproved west of mile 27 all the way to the Raymond city limits near mile 52. The trail then transitions back to asphalt for five miles between Raymond and South Bend and ends at a small trailhead accessible by Highway 101. 
As funding becomes available, we will make improvements to open up the entire trail. Much work remains to complete the trail in Pacific County. Many miles of trail are rough or impassible for some travelers because it is surfaced with railroad ballast rock.