Why we love state parks
State parks offer ways to de-stress, places to get exercise and backdrops for family fun. They connect us to the natural world, our history and ourselves.
We asked the people who make our parks run – our Washington State Parks staff – what parks, recreation and time spent in nature mean to them. Here are a few of their stories:
A walk in the park...
"There are so many things that make our state park system great. From our amazing, dedicated staff to our unique natural resources and robust history, I'm honored to lead what is one of the best state park systems in the country. While I enjoy many outdoor activities, one of my favorites is a daily walk in a park to connect with the land both professionally and personally."
Diana Dupuis, Washington State Parks Director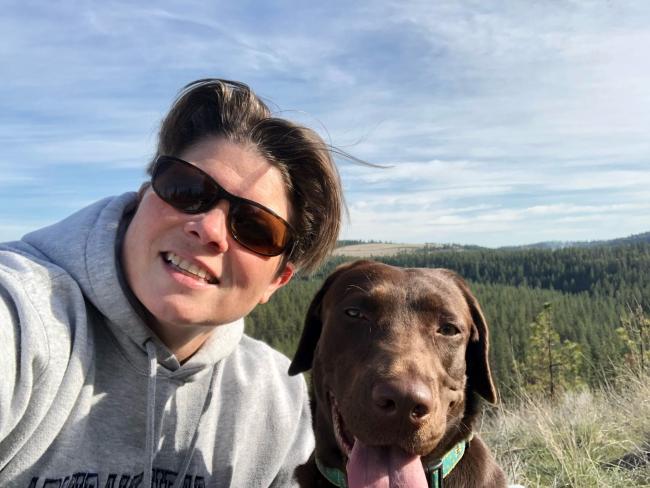 Being present and alive:
"My goodness- our parks, our wild places, this is our amazing escape to the great outdoors! To let go and be one with the incredible biodiversity of life brimming along every trail! To crane our necks up to the towering trees above, to notice the signs of wildlife all about, and sense the comfort of soil beneath our feet. This is our place to feel connected, welcome, and energized. I'm grateful these spaces exist for each of us, and I'm honored I have the privilege to help protect them and inspire our future generations."
Alysa Adams, Mount St. Helens Visitor Center
"Parks are a place to connect with nature, feel small in the larger world, exercise my body in good ways (nothing is better than hiking to the top of a mountain!) and connect with my family. Ian, Iris and I hike and camp in our parks, where we talk about life, enjoy the campfire and take time to be present with each other. Iris went on her first camping trip in April to Cape Disappointment – she did great!"
Valerie Roberts, Volunteer Program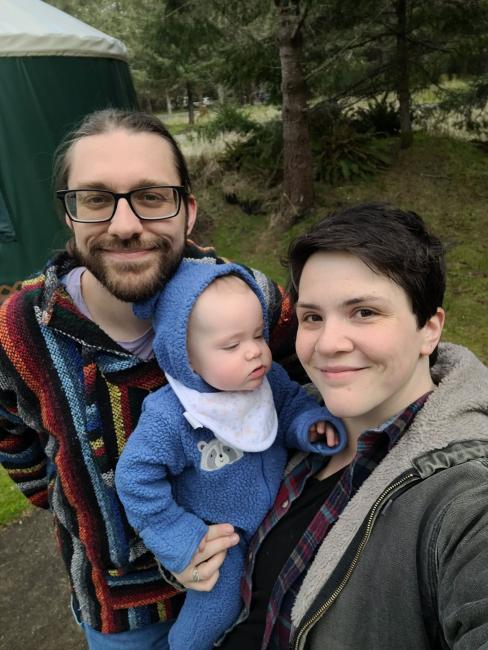 Where learning is fun
"A place to raise a family and do "hands on" education: At Cama Beach we've done a ranger talk with a red tail hawk, a gray whale rib bone and a piece of Mammoth tusk found in the park. (Western Washington University cured the tusk made a box and display book for it and carbon dated it to 40,000 years old. We've hosted hundreds of 2nd graders, and my (now grown) son helped with school programs growing up. A fun place to gather and attend events (such as the quilt festival, now in its 12th year) and get a little exercise."
Jeff Wheeler, Cama Beach/Camano Island state parks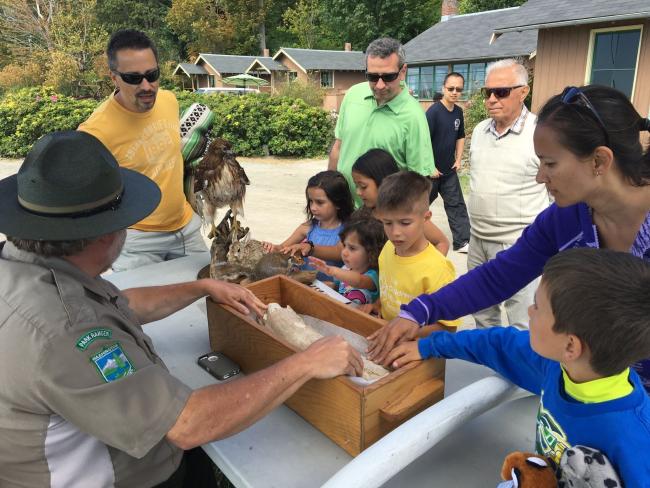 It's never too early to fall in love with your parks
Birthday parties at the local park along the Mississippi River were a staple of my childhood. Trips to national parks and monuments are among my most memorable experiences growing up. However, it is in state parks that I have found some of the most wonderful hidden gems. Spectacular scenery and interpretive experiences can be found tucked away in corners of all 50 states - minus the crowds. I feel so fortunate to work in Washington state parks, sharing our state's hidden gems with visitors!
Mary Jane Keffer, Sacajawea State Park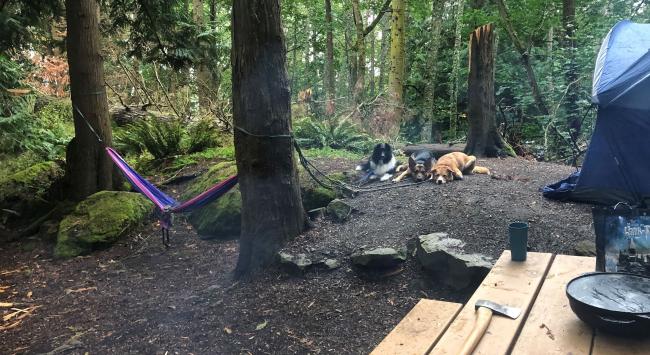 My husband and I are from Maryland, and I am not sure I knew what a state park was until we moved to Spokane. My love of the outdoors deepened as we explored Riverside State Park, Palouse Falls and Mount Spokane. When I'm hiking or camping in our parks, I feel a sense of grounding, gratitude and contentedness; my heart feels full. The best part of going to state parks is that I can also share this experience with my three dogs!
Cassandra Alarcon, Operations
"Parks give me a wonderful space to do all the recreating I want, from ripping it down the mountain on a bike to watching the colors of the sunset on a warm summer evening and everything in-between."
Madeline Mahler, AmeriCorps Volunteer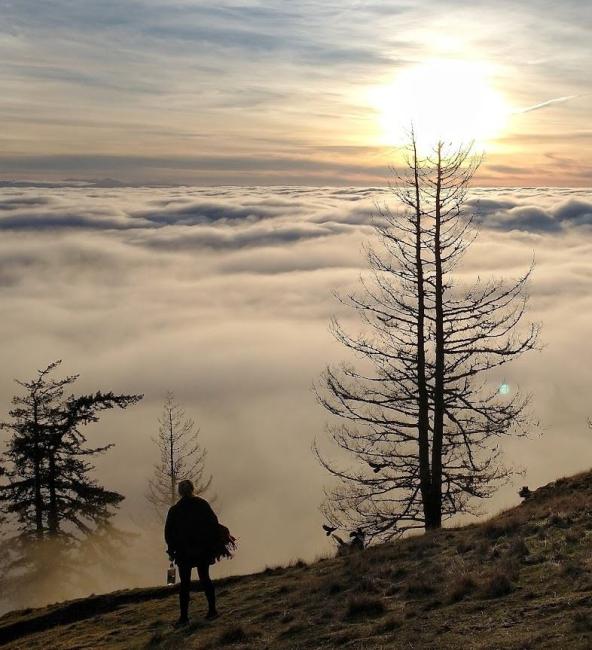 "Places where meditations of nature are abundant for all."  
Melinda Posner, Planning/Diversity, Equity & Inclusion
Family time without distractions
"To me, Washington State Parks are a place to live, to celebrate family I have and memorialize and remember family and friends I have lost. As a Park Ranger, Interpretive Specialist and a Papa raising three kids, I have left a legacy of trees, park benches, picnic tables and walkways. Washington State Parks has provided and stills provides a healthy and fun place for me and my family to be."
David McWalter, Sun Lakes - Dry Falls State Park
"My favorite memory (and first overnight camping trip at a state park) was at Cape Disappointment. My now in-laws were on a 10-day camping trip to celebrate grandma and grandpa's wedding anniversary. We joined the large crew for a few days and enjoyed hours of bike riding, hiking, exploring the beach, laughing, eating camp cuisine and playing cards by flashlight. There were four generations of family members. Every time I visit the park, I think of that special time together."
Amanda McCarthy, Communications
"Washington State Parks to the Woods Family is exploration, learning and experiencing the world around us from a human and natural history perspective and in the present moment.  It's about coming together as a family without the distractions of home and work, and the feeling that, at least briefly, nothing matters except fresh air, the sounds of birds, little kid giggles, dust on the trail, water and sand between your toes and the sun on your face." 
Alicia Woods, Collections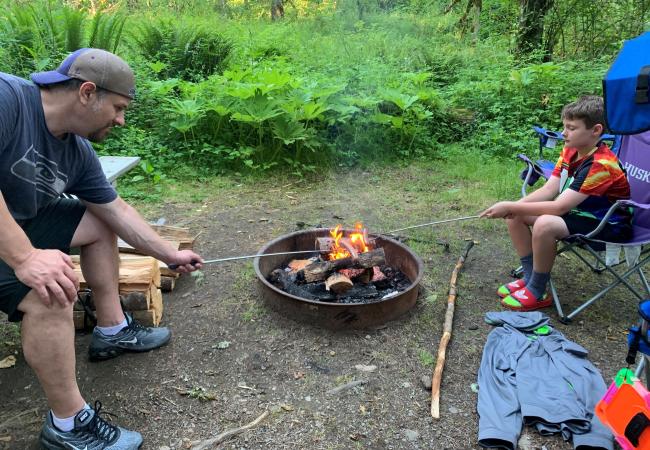 A way to slow down
"I am always in amazement of our public lands and the value they bring to me… Calmness:  The pace and rhythm of nature is slow and deliberate, which slows the mind and helps reset priorities. Health:  The mental health aspect of nature bathing is powerful. (It's) a form of meditation..."
Derek Van Dyke, Boating
"Parks are where I feel happiest, where I get to share my passions with others, but also where I reset after a crazy work week, disconnect, and explore."
Joy Kacoroski, Deception Pass State Park
"When life gets intense, I head for a state park to rest - to sit in the shade or splash in a river. Our parks don't demand my A game. They bring their A game, and I can just breathe."
Meryl Lassen, Communications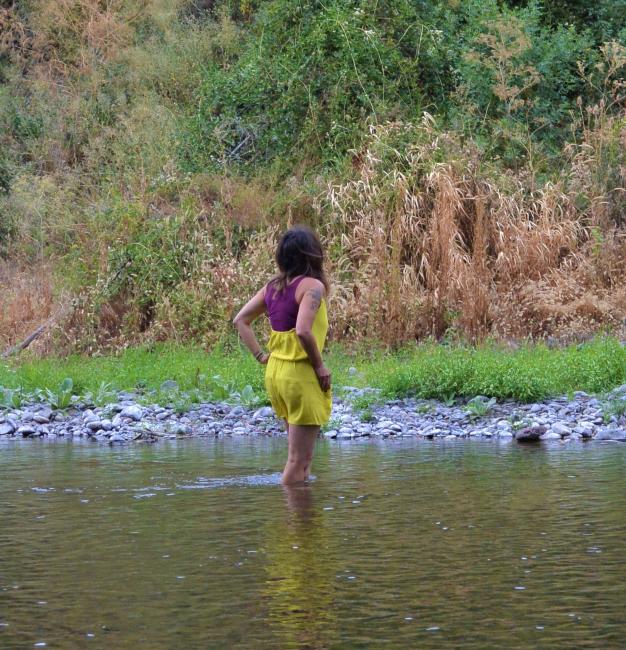 To achieve life goals
"When I was fresh out of college and trying to figure out what to do with my life, a family friend gave me this advice: 'If you can use your life to give one thing back to your community, what will that thing be?" That is why I work for parks. I can't think of a better thing to give back to the world than places where people can come, not only for adventure or a day at the lake, but to allow nature back into their lives, to find a moment of silence beneath the trees." 
Hobbes Barber, Moran State Park
A pithy reminder for the 9-to-5 crowd
"When you work for Parks, nature surrounds you - even in our windowless conference rooms."
David Cass, Stewardship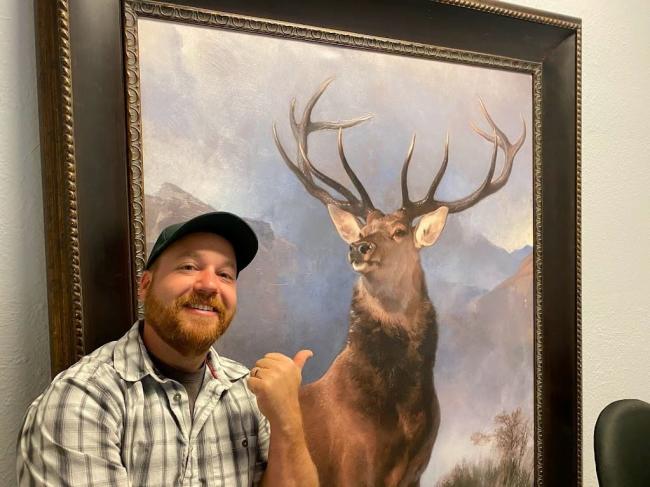 Originally published August 10, 2022
See blogs also related to...