Where to "larch march" this fall
The northeastern United States gets a lot of love when it comes to fall colors, but we proudly hold our own here in Washington state. The Pacific Northwest is known for dramatic seasonal shifts, and many locals say autumn is the most wonderful time of the year. 
Fall in Washington can come and go before you know it. There are a few weeks left to enjoy it, so get out there with this handy guide!
Larch madness
Maybe you've heard of larches, and maybe you haven't. (Spoiler alert: they are not a type of bird.) Unique to the Northwest (particularly to central Washington), these deciduous conifers turn greenish gold, then bright orange, then burnt orange – almost pink – in September and October. The trees then drop their needles for winter.
Maybe you're hoping to walk among these golden beauties, but you've heard they can only be reached by monster hikes - like the Enchantments.
Not true! You don't have to be an extreme recreationist to see these fall colors.
Central Washington has larch hikes of all sizes. And while you'll have many lodging options, we (of course) recommend camping at one of our spectacular state parks.
Check out our recommendations for looking at lovely larch landscapes:
Please note, the hikes mentioned here sit on lands that are not owned or managed by State Parks. So, for your own safety and enjoyment, make sure to plan in advance, research trail rules and pass requirements, conditions, gear needed and Leave No Trace principles!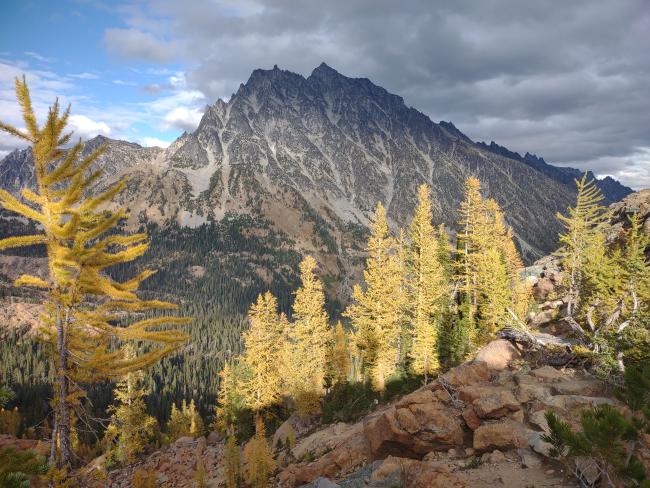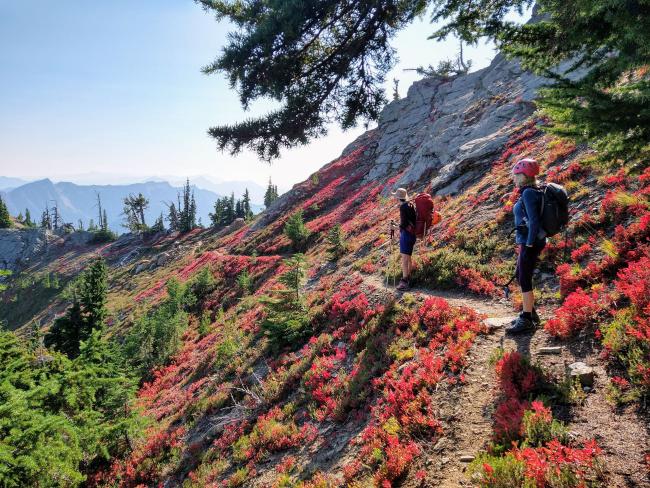 Find spectacular fall colors at these state parks, where you can stay in a campground, cabin or yurt:
October is our favorite color, and it won't last long. Try to get out and experience it while you can.
But no worries if you can't make it this year! The great thing about seasons is they're annual, so autumn will come around again next year.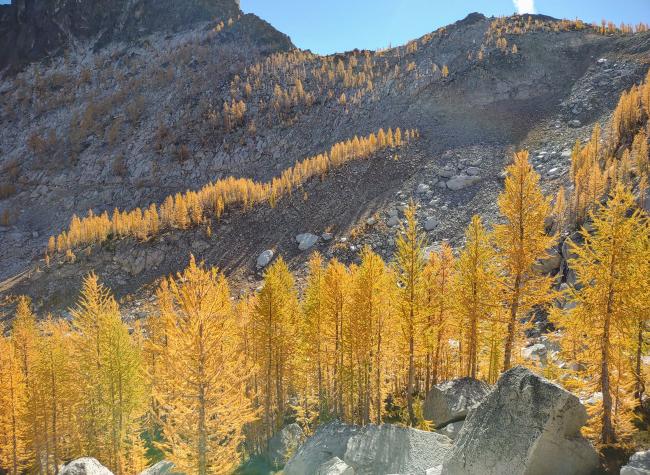 Originally published October 17, 2023
See blogs also related to...