A park aide job paved the way to a brilliant career
I grew up in the small town of Montesano, WA, graduating from Montesano High School in 1983. In my junior year at University of Washington, I learned about park aide positions available at Lake Sylvia State Park, just two miles from downtown "Monte," a park where I had spent sooo many hours swimming and playing as a kid - and way too many hours working on my tan as a teenager.
I applied and worked there two summers - 1986 and 1987. Almost 40 years later I still think of that job as one of my all-time favorites!
New skills, friends and vocabulary!
During those months, I learned useful basic maintenance skills and the value of a clean bathroom. I bonded with a great team through the challenges of working in hot, cold, or wet weather (and on days when the crowds were a bit much), and I gained giant piles of self-confidence. I also taught myself to drive a manual transmission truck. (I'm guessing those are mostly gone now, for anyone worried about that!). Plus, I picked up a handful of fun old-timey words and phrases from wonderful Ranger Don Hansen. For example, Don might say that the lawn mower, or some other piece of malfunctioning equipment, was "catawampus."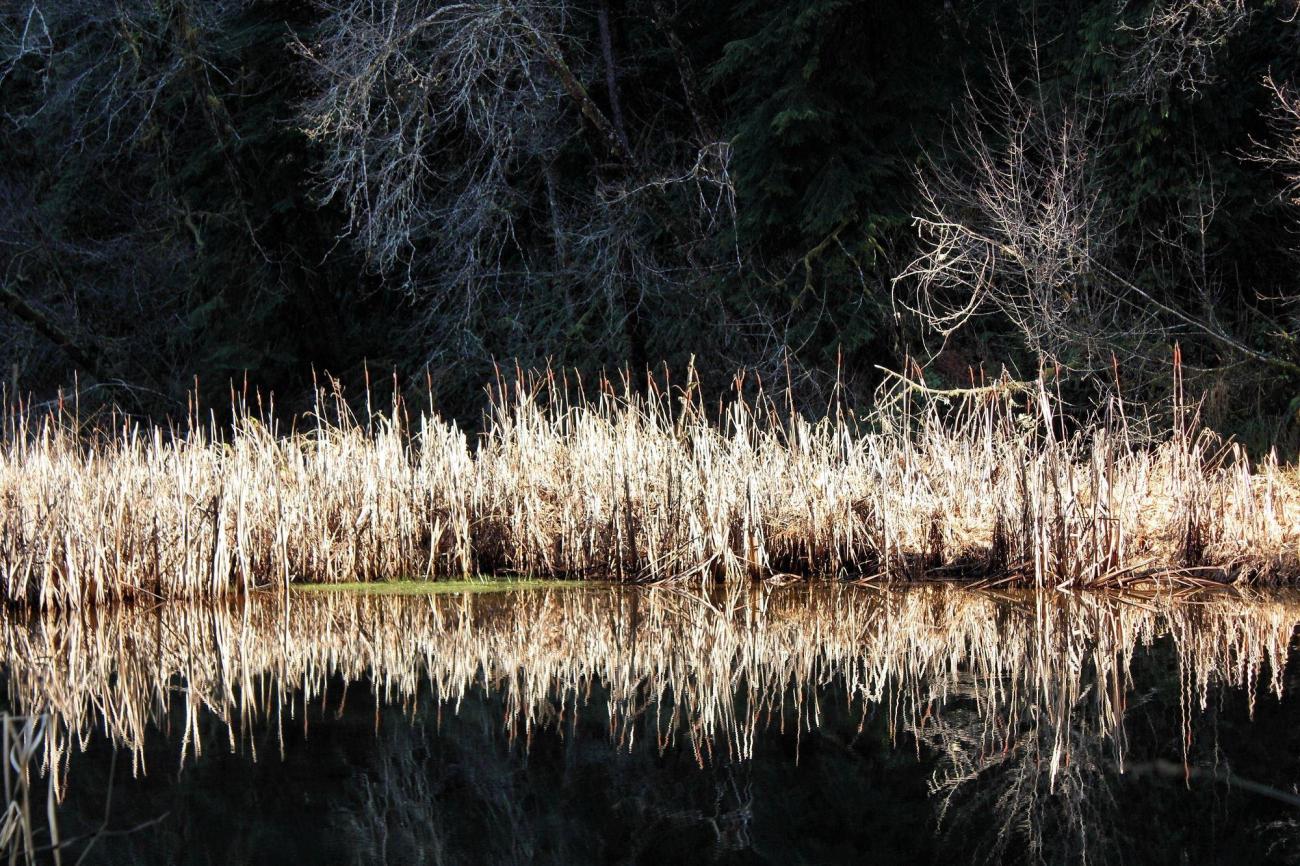 I also met visitors from around the world, including many cyclists biking down the west coast of the U.S.
SO many fond memories, but one standout was watching the active beaver AND otter families hang out in the lake - and inviting the human families camped there to join me in watching them play.
Weighing career options
Although I was a business major, I momentarily considered becoming a ranger because I truly loved working in the park. It didn't become my path, but I know my love for all things outdoors took flight with that job. I took my first true hike ever near the end of my last park aide season. Hiking, backpacking, being curious and caring about our natural world are now a deep part of who I am.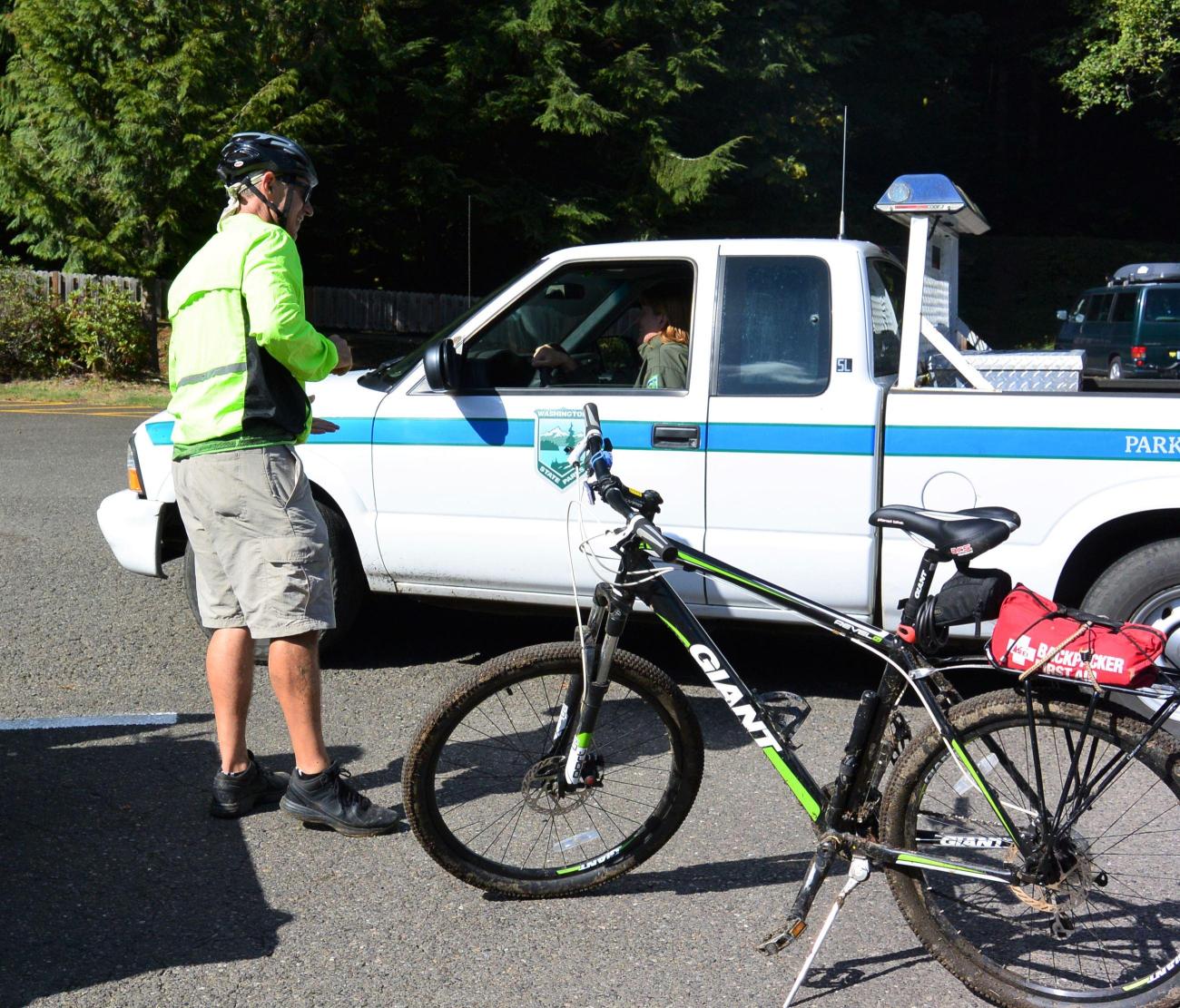 A new (but related) direction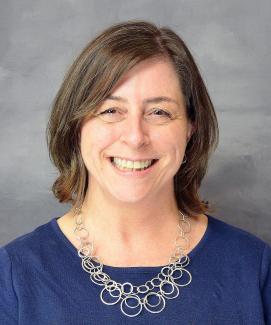 After college, I started a career in Human Resources with another Washington State agency, and several years later I applied for the HR Director position at Parks. I wanted to be part of this amazing place, alongside these great people, in an organization with such an important, compelling and feel-good mission. I didn't get the job that time, but 10 years later I applied again and DID get the job.

I've spent almost 11 years in a manager role at State Parks Headquarters. While I'm not in the "field," I'm so lucky to be connected to our wonderful places and the employees who care for them. I love hearing our field staff stories and their enthusiasm for their work.
Another bonus for outdoorsy people who work at State Parks? Everywhere you turn, there's a co-worker who shares your passion and has ideas for your next adventure! Every now and then I have reason to visit our parks on official business. What a great job perk! The work (both field and office) isn't always easy, but the excitement I feel about my work and my team goes a long way toward truly loving my job.
The Park Aide job is a terrific way to get a start in a Parks career – even if your path is an indirect one, like mine was. For those new to the world of work, it's a great way to gain skills, knowledge and confidence - and also to learn about teamwork. We also find that park aide jobs can be very satisfying for active retired folks, and most of our locations offer part-time options for those who don't want to commit to 40 hours a week!
At this point in time, I think more than ever about how important these types of jobs are to our physical and emotional well-being. Connecting to people in the real world (vs. virtual) and spending big chunks of time in the outdoors is pretty darn good for us!
Maybe you'll consider a park aide job? You'll probably clean a bunch of bathrooms, but your overall experience will make even that part worthwhile.
Originally published April 19, 2023
See blogs also related to...