Celebrating Mien and Cambodian culture
We can't take you to Southeast Asia, but we're excited to bring the area's mountain cultures to Saltwater State Park this month at the Cambodian and Mien Cultural Festivals, hosted by Parks' Folk and Traditional Arts Program (FATA).
Who are the Iu Mien?
The Mien hill tribes originated in China, but gradually migrated to small mountain villages in Laos. U.S. troops and intelligence agencies recruited them as allies during the Vietnam War, but the Mien were subsequently persecuted by their governments when American troops pulled out of Southeast Asia. Many reached the U.S. in the early 1980s via refugee camps in Thailand.
Nearly 50,000 Mien have settled in the western United States. Between 5,000 and 10,000 Mien live in King County.
The Mien have flown under the radar for almost four decades in Washington. According to festival organizer Som Lee, this event at Saltwater aims to strengthen connections between Mien elders who came to the U.S. as adults and their youthful descendants, including those born in America.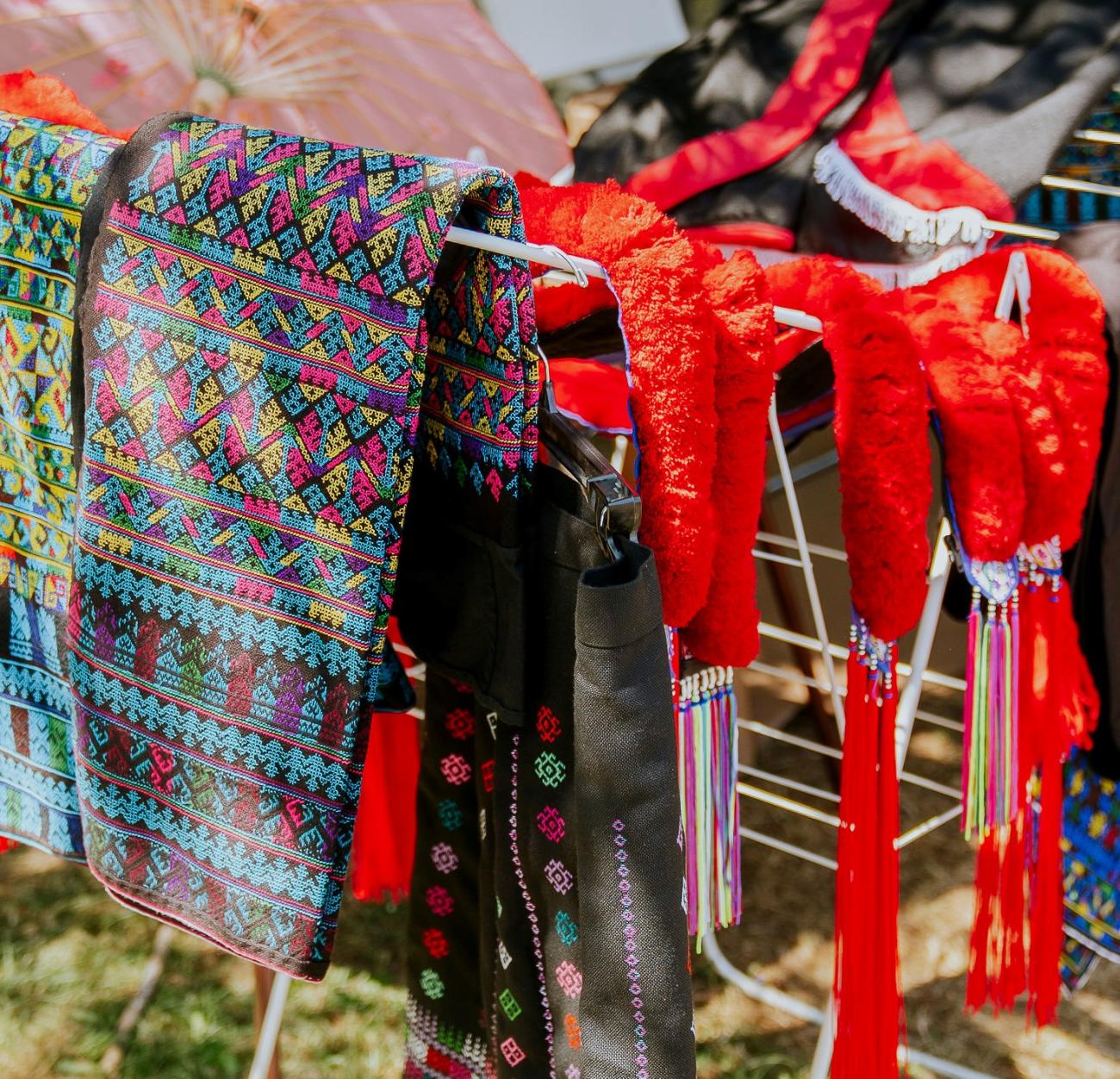 A grassroots event
Mien communities are coming out big for their first public festival! The day will be part picnic, part family reunion and part cultural celebration with more than 50 vendors and traditional arts groups.
Throwing this event has been a grassroots effort, and organizers have invited people by personal phone calls and word of mouth. Som expects to see Mien folks from Washington, Oregon and California, but he stresses that non-Mien neighbors and park-goers are welcome to come and learn more about this beautiful community.
About the lu Mien Festival
Check out this video by Chance Saechao about the lu Mien community event below.
Celebrating Cambodian Culture
If the Mien is the newest Southeast Asian community to hold a gathering at a Washington state park, the Cambodian community is the oldest.
Parks staffer, Khmer Rouge Genocide survivor, Cambodian refugee and organizer of the first Cambodian festivals at Washington state parks, Sreytouch (Srey) Ryser said the Cambodian festival blossomed through word of mouth as she reached out to friends and forged connections.
She recalls social media was not widespread (think Facebook in 2008…), so organizers made posters to hang in shops and hand out at other events.
Wat Prachum Raingsey Buddhist temple in Yelm did the cooking, and groups came from Olympia, Tacoma, Seattle and Oregon to Millersylvania State Park. Eventually, the event outgrew that facility and wound up at Saltwater.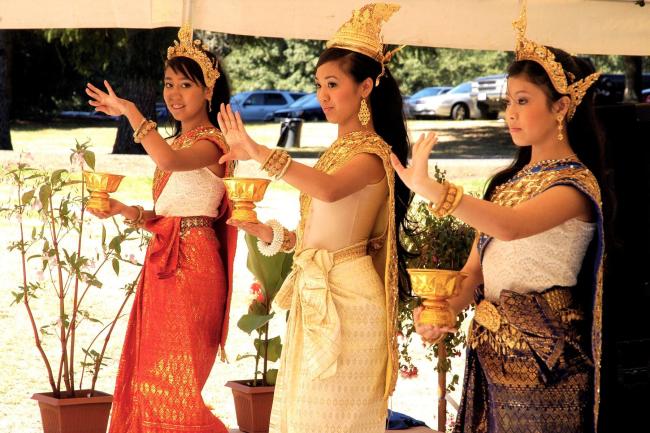 Cambodian dancers perform at one of the first Cambodian cultural celebrations at Millersylvania State Park.
Srey said Cambodian refugees, immigrants and descendants hold big gatherings for New Years, traditional festivals and funerals, but a summer shindig gives them a chance to see each other off-season.
"We're a great group that has lived through a hard life," she said. "Older Cambodian generations are rebuilding and introducing our culture to younger children who were born here."
Srey said the organizers hope to reach more non-Cambodian visitors this year.
"We're genuinely easy-going and kind. We like to share our culture, food, traditional and classical music, dances and chit-chat," she said. "We hope we can make people from other communities feel welcome."
Fourteenth Annual Cambodian Festival!
On Saturday, Aug. 12, also at Saltwater, the Cambodian Festival marks its 14th year working with FATA to showcase Cambodian culture. Activities include music, dance, traditional dress and martial arts demonstrations.
Mid-July United Communities of Laos Festival
In July of 2022, the United Communities of Laos started a festival at Lake Sammamish State Park. This year, they moved to Saltwater. They intend to make it an annual event in partnership with FATA and Northwest Folklife. Look for that announcement next summer!
Get to know your neighbors
"Many folks go their whole lives without knowing their neighbors, even when those neighbors live two blocks away," said Som Lee of the Mien Festival. But, in the case of these upcoming events, he thinks the outdoor venue can lower barriers.
Indeed, parks bring people together to connect with the natural world, our interior lives and each other. When we share the benefits of nature, we tend to open up to new friends, cultures, food and ideas.
Originally published August 25, 2023
See blogs also related to...