Commissioners
Learn more about our Washington State Parks and Recreation Commissioners.
The commission is made up of seven citizen members appointed by the governor. Commissioners may not hold elected or full-time appointive office during their service and receive no pay beyond legitimate travel expenses.
Ken Bounds, Chair
Seattle
Term expires: December 31, 2024
Ken Bounds worked for the City of Seattle for 31 years before his retirement in 2007. He was superintendent of the city Department of Parks and Recreation for 11 years, previously having worked in the city's executive policy planning office and served as budget director. At the city, he led efforts to secure more than $230 million from voter-approved levies to finance new parks, community centers, swimming pools and more than 350 acres of public open space. He has served on national and state boards such as the City Parks Alliance, the Mountains to Sound Greenway and the Washington Wildlife and Recreation Coalition and received the National Recreation Parks Association R.O.S.E. Award, the Cascade Land Conservancy Stewardship Award and the Seventh Generation Legacy Award from the tribes. He is proud of his work developing facilities and programs for youth as well as his work with the Cascade Land Conservancy to create a 20-year city reforestation program. Ken believes that parks and open space contribute to the health and well-being of individuals and communities and should be accessible to all. Ken and his wife, Linda Gorton, enjoy hiking, bicycling, traveling, golf, cooking for friends and spending time with their adult daughter and her husband.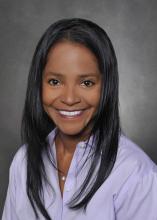 Sophia Danenberg, Vice Chair
Term expires: December 31, 2026
Sophia Danenberg is a senior program manager and leads international environmental policy analysis at Boeing. She came to Boeing from United Technologies where she managed global environment, health and safety legislative and regulatory affairs, environmental technology programs, and energy efficiency and indoor air quality projects with governments, universities and businesses in Europe and Asia. Before starting her career, Sophia was a Fulbright Fellow at Keio University in Tokyo. She received her undergraduate degree from Harvard in environmental sciences and public policy, and completed graduate courses in environmental economics and law at the University of Connecticut. Sophia is on the boards of NatureBridge and SheJumps. She also has served on the young professionals' committees for the World Affairs Council and Big Brothers Big Sisters, as the vice-chair of her local Sierra Club Inner City Outings, a track and field official for Special Olympics, and a mentor for the Passages Northwest Girls Rock program, among other roles. Sophia was initially drawn to Washington by the access to the outdoors and believes that public lands are an invaluable asset to both individuals and businesses in Washington state. Sophia is an outdoor enthusiast and is an avid climber, hiker and mountaineer. She also enjoys snowboarding, skiing and cycling. In 2006, Sophia became the first African-American to summit Mount Everest.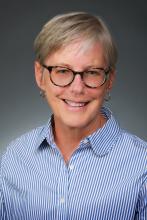 Laurie Connelly, Secretary 
Spokane
Term expires December 31, 2026
Mary "Laurie" Connelly is a retired attorney and university administrator. She received her J.D. from the University of Washington School of Law and served as Associate to the President and Chief of Staff to the President at Eastern Washington University. Prior to coming to Eastern, she served as an Assistant City Attorney for the city of Spokane where her primary responsibility was advising and representing the Spokane Park Board and other city boards and commissions. She has served as a board member and president for the Legal Foundation of Washington, the Spokane County Bar Association and currently serves on the Board of the Federal Defenders of Eastern Washington and Idaho. She has also volunteered for the YMCA of the Inland Northwest. Laurie believes parks enhance our quality of life and is interested in serving as a steward of the state park resources to protect and preserve property for future generations while providing excellent recreational experiences for all of the citizens of our state. Her lifelong interest in recreation and the outdoors began in her childhood in Minnesota, spending time in parks near her home and vacations camping, hiking and fishing in Canada and the Western United States. Laurie and her husband, Pat, enjoy travel, outdoor recreational activities as well as cooking, reading and spending time with their family and friends.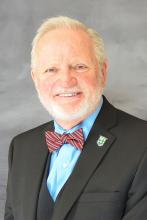 Mark O. Brown
Lacey
Term expires: December 31, 2022
Mark O. Brown is currently in his second term on the Commission, which is his principal public service. He works as president of Connections Public Affairs, a governmental affairs firm based in the Lacey-Olympia area and has years of private- and public-sector experience. In the past, he worked in numerous elected and appointed positions, including posts as Mayor of Lacey and director of the Washington Department of Labor and Industries. A lifelong resident of Washington state and a lifelong state park user, Mark is proud of his role in the dramatic transformation of the park system necessitated by a legislative decision several years ago to dramatically reduce general tax support to State Parks. His priorities as a commissioner include reducing the agency's deferred maintenance backlog, enhancing preservation and re-use of historic park facilities, increasing youth visits to parks and creating new partnerships with public and private organizations to enhance the visitor's park experiences while raising needed revenues to support and sustain the park system. He and his wife Julie live in Lacey. They enjoy travel, visiting parks all over the state and spending time with their children and grandchildren.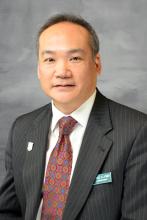 Michael Latimer
Yakima
Term expires: December 31, 2024
Michael (Mike) Latimer is a Senior Vice President and Branch Manager of Morgan Stanley Wealth Management Co., in Yakima. He graduated with a Bachelor of Science degree in Marine (Nuclear) Engineering from the U.S. Naval Academy and served as a U.S. Naval officer in both submarines and surface ships. He worked as a regional operations manager for the Burlington Northern Santa Fe Railroad, later becoming a financial advisor with Merrill Lynch and then moving to the Seattle office of Smith Barney. As a branch manager for Smith Barney, he initially relocated to Spokane and then eventually to Yakima, which he now calls home. Mike has been actively involved in his community, including the Boy Scouts, Yakima Schools Foundation, SCORE (an organization that provides support to small businesses), and the Downtown Yakima Rotary Club. In 2014, he was chair of Operation Harvest in his community and is a past board president for the Yakima Capitol Theatre. Mike believes the outdoors provides health and renewal for people of all ages. He is married to Mariane Sugihara, and together, they have five adult children and four grandchildren. In their leisure time, they enjoy a variety of outdoor activities, including gardening, fly-fishing, hunting, RV camping and target shooting.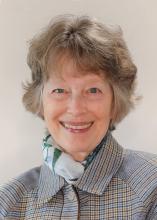 Holly Williams
Vancouver
Term expires December 31, 2026
Holly Williams served as the chair of the City of Vancouver Parks and Recreation Advisory Commission. She graduated with a degree in Mechanical Engineering from Cornell University in 1980 and moved to Vancouver, WA to work at Hewlett-Packard. She served on the Evergreen School Board (fifth largest district in the state) from 2000-2009 and additionally served on the Washington State School Directors' Association Legislative Committee. After receiving a post-baccalaureate certificate in Accounting from Washington State University Vancouver, she worked as an accountant for Green Empowerment, Mercy Corps and Cascade Forest Conservancy. Holly is very actively involved in her community, including Math Engineering Science Achievement, Vancouver NAACP, Bike Clark County, School Lunch Buddy, Evergreen Schools Foundation, the Vancouver Rotary Club and multiple City of Vancouver ad hoc committees. In 2020, she received Vancouver's Downtown Association Volunteer of the Year Award for leading many origami-centered community art installations. Holly wants to help preserve and improve our state parks for generations to come. As our state becomes more diverse and interests evolve, we must make sure our parks stay relevant. Holly and her husband Ken have two adult children. In their leisure time, they enjoy a variety of outdoor activities, including tent camping, cycling, hiking and cross-country skiing.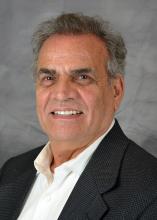 Ali Raad
Olympia
Term expires: Dec. 31, 2028
Ali Raad is a first-generation immigrant from Lebanon and has lived in Thurston County since 1982. He is a civil and environmental engineer and earned degrees from both Portland State University and Saint Martin's University. Raad brings a wealth of experience from his time in service to the public sector. He began his career with the Washington State Military Department. He went on to work for the Washington Department of Transportation and the Washington Department of Ecology. Raad retired from state work in 2002 and now serves as the owner and president of Raad Properties, a commercial and residential real estate company with properties in Washington and beyond. Raad and his wife Sandra are parents to three children who graduated from the Olympia School District. They are the proud grandparents of five grandchildren. In his spare time, Raad enjoys taking nature walks and traveling with his wife.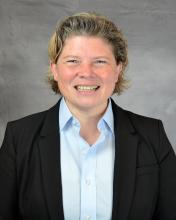 Diana Dupuis
Director
Diana Dupuis is the director of the Washington State Parks and Recreation Commission. The director manages Washington's vast 120,000-acre system of 124 parks and properties, numerous heritage sites and statewide programs including Winter Recreation, Boating Safety and long-distance trails.
Diana is a dedicated parks professional and has served the agency as a region manager, park ranger, LEAN practitioner, area manager and operations manager. Prior to joining Parks, she worked as an adjunct faculty member at Green River Community College in the Department of Anthropology and the Department of Criminal Justice. Diana also served on the special operations response team with the Los Angeles County Medical Examiner-Coroner office.
Diana holds a master's degree in Anthropology from California State University, Los Angeles and a bachelor's degree from Indiana University. She grew up in Indiana and Michigan and spent her childhood immersed in the outdoors. Diana enjoys snowshoeing, hiking, running, bird watching and camping with her family.
Off